I am going to see if I can track better what books we read for our homeschooling journey this year. With three kids who have graduated from the Thomas Jefferson Youth Certification program, as well as other LEMI classes, I have seen my kids reading amazing books. I wish I had captured all of that when it happened, but alas, all I can do is more forward and change from now on. So here's a go with this month's current crop of books. Some of these books we have finished, and for those I have included a rating.
The above book is what 13 yos and I are reading for his Hero Project homeschooling class. He's further ahead than I am. The title is Under the Wings of the Almighty by Walter Rohloff. It's the biography of a man who is alive today and lived through Nazi Germany as a member of the LDS Church. So far it is wonderful!
I am reading Schoolroom in the Parlor by Rebecca Caudill to the little ones at bedtime. It's perfect for January because it's about a family who starts their own homeschool in the parlor in January, with the oldest sister as the teacher. I love old-fashioned books like this about wholesome family togetherness in work and play. I love that this book mentions God and His creative power. I love that it shows great respect and love between siblings. The best part of the book is the first chapter where the family has a Great Thoughts contest with a prize. I've announced to my kids that we are going to do the same thing, using the booklet from LaDawn Jacob here. I am excited to read all of these author's books to my kids. This is what makes me happy about wintertime. I love having it dark and cold outside so my kids are not distracted by the outside at night so they are more interested in me reading inspiring books to them!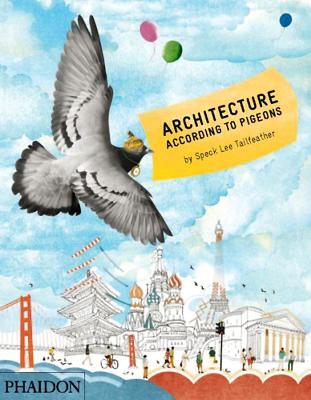 This is one of those books that is hard to read all at once, because it has so many visual details to pore over and lots of words to go with the pictures. It's basically a tour of the world's greatest architecture as told and viewed from a pigeon's perspective. Fun! Another cozy bedtime book for the littles.
16 yos is reading the above book. This book transformed one of my girlfriend's lives. At many a Veggie Gal meeting I have heard Jonell talk about this book, so I was thrilled to hear that my 16 yos wanted to read it. Now that he's into it he says that it's more about the author's life than how molecules work. He's studying biology this year so I guess he thought it would be more about biology. It's still on my "to-read" list but I don't know when I will get to it.
I read this book aloud to the kids during their "clean up the dishes after breakfast" time. It wasn't amazing, in the way of revealing anything new to me about the Pilgrims, but it was amazing for the fact that it was the first book about the Pilgrims that I've read to them that they actually clamored for. We've started many a Pilgrim book and not finished. We actually finished this one. Well, they did. 19 yod read the ending to them when I was gone one night and she was home babysitting. So I still have to finish it. I think they loved it so much because of the talking horse, his silly jokes, and the time-travel aspect. This Pilgrim book is the first one I've read to them where I actually knew we that we are descended from some of the Pilgrims (William Bradford is my 10th great-grand-father on my dad's side and John Howland is my 10th ggfather on my mom's), so I could tell them that while I was reading. So they were learning family history while I was reading, minus the talking horse and time travel of course!
Dh and I started Pioneer Woman's love story on our way home from Idaho after dropping the two older kids off for college in Rexburg for winter semester. It was such a fun way to spark up a drive home in the dark. It's definitely a page-turner. I wish she would leave out the taking of the Lord's name in vain. I did like it though that the romance was clean. It's a fun story, a light-hearted read, probably just brain candy. But you need those every once in a while I guess. It made me want to go live on a ranch! 3 out of 5 stars.
So after finding the Pioneer Woman's first book, her love story, I had to read her blog and cookbooks. They make me so happy that I can eat and actually get to plan and cook meals. 9 yod has been reading the cookbooks, they are that fun and visually appealing. If you need motivation to cook, these cookbooks are for you. Of course we won't be using any of the recipes involving alcohol, and lots of these are high-carb, but these recipes definitely look good. I love the step-by-step color photos. We tried the Spreads recipe (bar cookies with melted chocolate on top) and they were so yummy. We will be making them again, especially whenever asked to bring cookies to a party. I just substitute sucanat for the sugar. They are basically chocolate chip cookies but so much easier because you spread out the dough and then sprinkle out the chips on top, bake, and then spread the melted chips. So easy! I am going to experiment with the recipe and see if I can make a no-grain version using almond or arrowroot flour.
I've always been a fan of Ezra Taft Benson. He was the prophet of my youth and early adulthood. I received a lot of comfort and blessings by following his teachings. So I am so thrilled that the manual containing his teachings is the course of study for the LDS Church's Relief Society and Melchizedek priesthood quorum meetings this year. I teach Primary so I don't get to hear the lessons on Sunday. I am listening to the lessons on my own, throughout the day, during dressing and grooming and cooking, using the Gospel Library app on my phone. So far I am on Chapter 4. This book has some amazing gems. 
My 9 yod read this for her Girls' Club at our weekly commonwealth homeschool group. It's about Elizabeth Blackwell, the first female to go to medical school, and it wasn't too feminist-sounding. 5 out of 5 stars.
My 16 yos read this on his own with his friend and they got together to talk about it. He totally loved it. It's one of those books where I have heard about it so much that I think I've read it, but I don't think I actually ever have. Definitely on my "to read" list, even though it might be in the Millennium when I get to it!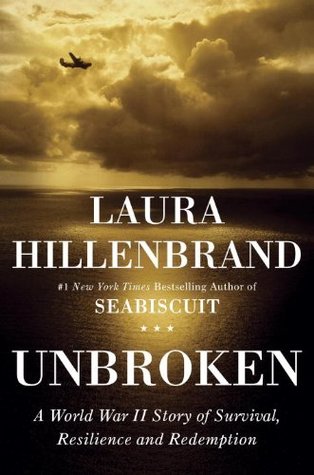 Chicken pox prevented Angelina Jolie from attending the premiere of the movie based on the above book. That's what I think of when I hear about it, because I haven't read it yet and and learned anything else about it. Hopefully that will change. My 16 yos is reading it and loving it. My sister read the book and saw the movie and says the book is much better as usual. Another for my "to read" list.
To continue with the WWII theme, here's a great picture book about three children who skate a long distance to test their courage and endurance as they follow the path of a hero. I give it 4 out of 5 stars, just because it gets a bit wordy sometimes. Another great bedtime story we've been reading.
The Water of Life is a beautiful fairy tale by the Grimm Brothers. I check this book out about once every two years or so and read it to my kids. Trina Schart Hyman is one of my favorite illustrators of all time. When I grow up I want to draw like she does! I checked it out again to read it aloud for the Ten Boom class (core phase kids, that is, under 8 year olds) at Liber Academy, our once a week homeschool group/Commonwealth School. It has many beautiful symbols to ponder on: living water that comes from a fountain, an enchanted castle, three brothers, even an iron rod!
I got the above book for my reluctant reader, my 10 yos. He said it was boring so I thought he wouldn't read it anymore but he did. My husband read the first chapter and said it was gross, so I checked into the first chapter and agree. It's a sad story about a group of men who get shipwrecked and then sold as slaves and abused. You might want to skip the first chapter with the gruesome details about abuse of the slaves. All of the stories are true and appeal to boys who like adventure.
Of course, I am also reading the New Testament for the Gospel Doctrine course of study this year, and I am reading from it every weekday morning when I do my Power Action using the Sunday School study guide. Then on weekend mornings I read from the Ezra Taft Benson manual, reading what I listened to over the week to help cement it in my brain. I like using the questions at the end of the chapter for my journal writing.
Last but not least, I reading from the Wisdom of the Hebrew Alphabet pictured below to help me teach the Hebrew class I am teaching online. It's fascinating!