It's time for another post about what we have been reading! I wish you could have seen my son's eyes light up when he discovered the above book at the library. This is my son who hates to read, but when he found this book, which was just published in April, he devoured it all in one day. Now I am reading to the 5 year old. It's a graphic novel featuring the story of Harriet Tubman. It's amazing! The author, Nathan Hale, has such a talent for presenting awesome stories from history in a package that kids will actually beg for. I have blogged about his other books in his Hazardous Tales over here.
We watched the Soul Surfer movie a month ago. If you haven't seen it, go see it. You can find it free online, just Google it. It's about a real girl, Bethany Hamilton, who got her arm bitten off by a shark. I enjoyed her story. I love the many references to God, Jesus, and the Bible. She is an amazing young woman. She has since gotten married and just had a baby this month! 5 out of 5 stars!
The above book is written by Bethany's mom. It gives the history of Bethany's family, from the time both her parents were children. I had to laugh about Cheri's confessions about her unconventional housekeeping method. She is very real and down to earth. I liked the tone of the book and again, the repeated references to God, Jesus, and the Bible. I loved hearing how she and her husband became Christians. 5 out of 5 stars!
My 17 year old read the above book for the Youth for Freedom camp. I read it years ago. It's such a great book about getting along with others. 5 out of 5 stars.
This is a cute book about the fact that the word "aunt" sounds like "ant." A great take on how kids' minds work, getting confused about words. 4 out of 5 stars.
I love books like the one above that introduce historical events to kids in a pictorial way. I didn't really like the added element of a dog telling the story, it might confuse kids, so I give it 4 out of 5 stars. The illustrations are beautiful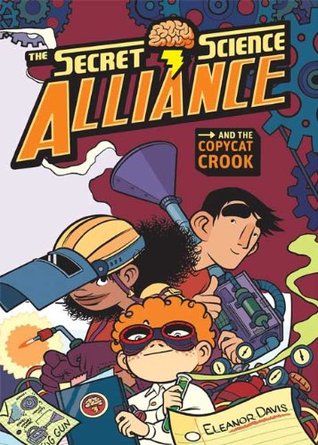 The above book is another graphic novel. It's about a nerdy kid who moves and looks forward to a fresh start. Then he teams up with some other kids and they solve a mystery with their smarts. I haven't finished it yet but it seems like a great way to get kids interested in science.
I loved the above book, because it's based on real people and how they changed the world. I didn't even know who the inventors of day glow paint were until I read this book and learned about the Switzer brothers. I love the illustrations. 4 out of 5 stars because it gets a little wordy and didn't hold my 5 year old's attention the whole time.
I borrowed this book from my mom over a year ago and finally read it this month. It's about a guy who as a Secret Service agent for Bush II and Obama. It was very enlightening to hear his view of what it's like to live inside the "bubble," the world that the US president lives in. I give it 4 out of 5 stars because I thought it ended abruptly when he stopped telling his story and moved, in the last few chapters, to writing about three events: the Fast and Furious scandal, Benghazi, and the Boston Marathon. I also give it 4 out of 5 stars because of his overall conclusion, that the problem with the government is bureaucracy. It's more than that, it's that evil people have control of it.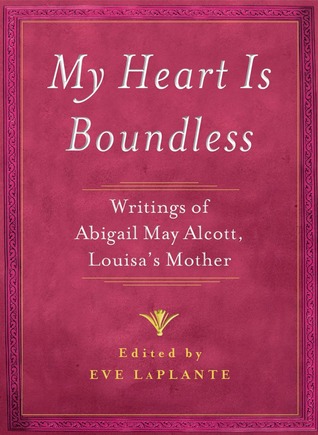 I am loving the above book. It's a collection of writings by Louisa May Alcott's mother, Abigail May Alcott.The editor has uncovered lots of letters and journal entries that Abigail May Alcott wrote, when many scholars had concluded that all of her writings had been destroyed. First I read the companion book that the editor wrote, a dual biography of Abba (Abigail's nickname) and Louisa. I blogged about that over here. So now I am reading this collection of Abba's actual writings.This is a fascinating insight into one of America's first feminists and female abolitionists and the model for "Marmee" of Little Women fame. Abigail was a wonderful, heroic woman who inspired her daughter never to give up on her dream of being an author. She was the "wind" beneath Louisa May's wings, for sure. It is inspiring to hear about someone who had marital struggles and poverty and came out on top. This happened because of her mentoring of her daughter. She let Louisa May comb through her journals and letters to find things to write about. She kept encouraging her daughter to write. Because of this Louisa May did write and eventually became the highest-paid author in America, at the time of her death. She was able to give her mother all of the material comforts Abigail needed and had missed out on in the earlier years of her marriage. Who knows, maybe if Abigail had gotten married to someone else besides Bronson Alcott, maybe she would not have been so poor. Maybe if Louisa May had never experienced poverty she would never have acquired the drive to write for profit.
My husband's friend gave him this book when we lived in the same neighborhood. I've been meaning to read it for years. It's for my Sunday reading. I like to have a certain book or two that I save for Sunday reading, besides the scriptures. I know some people question Skousen's scholarship so I take everything he writes with a grain of salt. The first part is rather dry as he goes through all of the laws from the Bible, so I have skipped to the part where he covers European history. The little stories there are fascinating. The basic idea of the book is that the founders of America based our laws mostly on the Hebrew way, which is found in the Bible. We have gone astray from this but this way will come back.