Are you stuck in a rut with fixing meals? I recommend the Pioneer Woman cookbooks to motivate you to cook, and to get your kids learning cooking skills. True, they aren't all whole/real/ancestral foods, but I just substitute melted butter for canola oil for the baking recipes, sucanat for sugar, or olive oil for canola oil that is in dressing. I also leave out the occasional call for wine. A lot of the recipes call for white flour, and I'm off grain, so I just don't use those right now. You will have to look elsewhere for grain-free bread or cookie recipes. She has some awesome recipes for side dishes using vegetables and some terrific salad recipes, like butternut squash, greens, and pine nuts. Santa Claus brought me two of her cookbooks for Christmas. Because each recipe has the steps listed out with full-color photos, these recipes are great for giving to your kids and asking them to pick out a recipe or two they want to fix for the family in the coming week. We are getting them out on Sundays to plan the following week's menu, and the gorgeous photos totally rope them in to picking out some recipes. Right now my 14 year old son is just finishing up making the chicken alfredo. Last Saturday I made PW's hamburger soup, featured above in the video, and the smell was so glorious! Mmm, yum, yum, yum! The recipe is in the book below.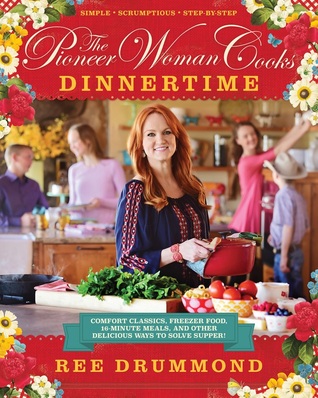 This book below is chock full of ideas to make every holiday special with food. Some of us grew up with traditional food for every holiday, and some, like me, didn't. We had turkey for Thanksgiving and Christmas, but the other holidays were not set. So I really appreciate having this guidebook for holiday food. It just makes me look forward to the whole year.
Here's to a great new year of enjoying being in the kitchen!