The holidays are upon us! For those of us who are, ahem,  metabolically challenged, that is, insulin resistant, that means, weight gain is all around us when presented with the typical Standard American Diet of white flour and white sugar. The weight gain from this food is breathing down our necks, waiting to bite us and infect us with all the risks that come with increased weight gain like heart disease, diabetes, stroke, inflammation, arthritis, joint pain, and much more. Not fun.
What is a girl to do?
Get the Trim Healthy Mama books and learn how to "have your cake and eat it too"! As the authors of the Trim Healthy Mama diet know, the big "trick" to not gaining weight, and even losing weight, is to do these three things:
eat foods low on the glycemic index. In others words, no sugar, no grains, no high starchy foods like potatoes, and little fruit. When you do this, your body will be forced to burn  your fat. When you eat sugar, your blood sugar goes up, and your body produces insulin to get the blood sugar into your cells, and then your body is insulated with more fat. Insulin = insulated. The great news is that you can learn to make/find alternatives of all the traditional holiday favorites: cookies, pies, candy, potatoes, rolls, and stuffing in low glycemic form, so that your blood sugar stays low and your insulin levels stay low. Little insulin in your blood = little insulation, i.e. fat in your body. Many other authors teach the same trick, such as Dr. Furhman of the Eat to Live Diet and Dr. Fung, and Jonathan Bailor.
2. When you do eat carbs, even if they are complex carbs, limit how much fat you eat with them to 1 tsp and limit your carb serving to a palm-sized portion (unless it's popcorn, then you can have 4 to 5 cups)
3. On the flip side, when you do eat fat, and please do eat fat, just make sure it's God made fat, like butter, avocados, or coconut oil, limit the amount of carbs you eat with the fat to no grains or beans, and only 1 small piece of fruit or no more than 1/2 c to 1 c of berries.
With all of these meals eat protein.
Okay, plus….(and this is the biggest problem with the THM books is that they don't address this) you do have to eat to barely full if you want to lose weight over the long haul. Learn to follow your hunger and fullness cues and do other things with your emotions instead of eating to medicate your stress. I like the hunger/fullness chart here. (You may need to balance your hormones with hormonal therapy as well because when you are overweight the receptors in your brain to the hormone leptin which signals fullness could be insensitive. It is not your fault that you have to eat three servings a meal to feel full! It is hormonal imbalance! That is another post for another day.)
So you can have chocolate, with high-fat, just be careful of what sweetener you combine the cocoa with. Here is Pearl's recipe for healthful chocolates:
You can find a ton of recipes online that fit the bill for low glycemic foods. Just take whatever food you are looking at, and do a search with that food name plus the words "paleo" since paleo foods are no grain, no sugar, no fruit.
Another way to find alternative recipes is to use the letters "THM" for "Trim Healthy Mama" for any recipe you want. The Trim Healthy Diet was created by Serene Allison and Pearl Bennett, who are sisters and best friends. (Tangential note: they are also the daughters of aboverubies.org founder Nancy Campbell. I used to read Nancy's newsletters when I was an exhausted young mom of 3 kids 4-and-under. Her words totally helped and inspired me.) THM recipes are low on the glycemic index, and many are grain free and gluten free.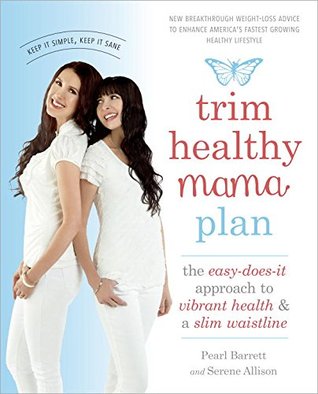 The past month I have been reviewing their original book, which combines their diet plan with recipes, and the newer books that separate the plan into one book and the recipes into a cookbook.
Oh my, I have been having fun drooling over the photos in the cookbook and testing recipes.
Here are some highlights of a few of the fun THM recipes totally suitable for the holidays. Because of copyright restrictions I can't post the recipes from the book, but you can watch the videos here in this blog post, get an idea for what yummy THM recipes await you and either buy the cookbook or do a Google search for "THM fill in the blank with the recipe you want" and find THM adapted recipes online. There are oodles of mommy bloggers out there posting THM-inspired recipes. Plus, I just found a PDF of holiday recipes from Serene and Pearl here. Some of the recipes are in the cookbook, and some are new, like the Twin Trixters candy bar, a THM version of the Twix candy bar. The PDF is 40 pages of recipes for drinks, side dishes, like green bean casserole, "faux"tatoes, stuffing, brined turkey, pot roast, salads, desserts, and ways to repurpose your meat leftovers. Yum!!! Thank you Serene and Pearl!
The video above of the two sisters features some of the following delectable delights from the THM cookbook:
-wassail. The THM wassail recipe is in the PDF I linked above and also here. It calls for cinnamon sticks and star anise. I was able to find both of those items in bulk bins at my local downscale grocery store (equivalent to the Reams store in Utah, for any of you long-time Utahns out there,  like Target or Walmart)
-chocolate truffle cake
-truffles
-chocolate berry wedding cheesecake
-lasagna. I have tried this recipe and love it! I even found the official THM recipe over here. It is gluten free because it uses spinach in place of the noodles. I love  it for dinner! My kids aren't as wild about it as I am but they eat it. We always have it for leftovers for lunch the next day, which I love because it tastes even better after a night in the fridge and then warmed up. Much firmer that way.
I chuckled when I saw in the video that Serene says "Jesus ate meat and if it's good enough for Jesus, it's good enough for me." Serene was vegan or vegetarian for years and learned it wasn't good for her long-term, sustainable health, especially as a child-bearing mother.
One thing I noticed after studying the cookbook was that there were no pumpkin baked goods or gingerbread! That's so sad!  Maybe because the authors grew up in New Zealand and didn't live their formative years in America having pumpkin every Thanksgiving? Thank goodness for the Internet. I found the following THM-inspired pumpkin and ginger recipes:
-this huge list of 66 THM pumpkin recipes: cakes, bars, cookies, pie, bread, and more!
–pumpkin pie from Briana Thomas
–gingerbread cookies from mytableofthree.com
–cut-out gingerbread men from thelaundrymoms.com
The THM Holiday Recipe Collection PDF that I linked to above does have a pumpkin cheesecake recipe, that I guess Serene and Pearl figured out after the publication of their book.
You don't have to have the THM Baking Blend to use these recipes. I have found numerous copycat recipes online, including one blogger who tried different combination of flours to imitate the THM baking blend. She decided that equal parts of almond flour and golden flax meal taste the best. That's great news because you can find almond flour and golden flax meal/flour at Walmart and your local Kroger chain grocery store, if yours is like mine. I prefer to buy golden flax seeds and then grind them into flax meal and store in my fridge to slow down rancidity, as flaxmeal has delicate oils that aren't shelf stable. (Thank you to my friend Darci who has a Blendtec blender so I could grind my current batch when my cheapo blender was broken! That Blendtec ground those seeds up in the blink of an eye!)
You guys, these THM brownies are the best gluten-free sugar-free brownies I have ever eaten! Even better than my gluten free recipe here on the blog that uses seed or nut butter. The THM brownies are called Cry No More brownies and are on page 314 of the THM Cookbook. They have an unusual ingredient: okra! If you blend the okra up super well you can't even see the okra bits in the brownies. They taste much better after a day or two in the fridge to firm up, then left at room temperate for a day so they are not cold. They had more of that crystalline sugar brownie texture over my afore-mentioned brownie recipe that I remember from my youth. These brownies I remember from my youth with the crystalline texture are the BYU brownies with two layers of frosting: one chocolate and one peppermint. I remember eating these brownies from the pink boxes of BYU catering that would show up at parties  when my dad was a bishop of a BYU ward. So you have to try them! Here is a similar recipe and a video of a mom giving them a thumbs up.
Here's another video inspired by the THM brownies by blogger Briana Thomas:
The jury is out for me still on how healthy the THM recommended sweeteners are, namely xylitol and erythritol, and white powdered stevia. The healthyhomeeconomist.com does not recommend the sugar alcohols (xylitol and erythritol).  For now I am experimenting and noticing any side effects. I prefer to use sweeteners that are more easily extracted from nature, such as honey, molasses, maple syrup, sucanat, stevia that is the powdered green leaf extract, and coconut sugar. I like the way that Kristen over here at foodrenegade.com defines what a natural sweetener is. As she puts it, "A natural sweetener is one that a person could reasonably expect to grow, harvest, and process themselves without the use of added chemicals, enzymes, or expensive machinery."
Some moms have been able to lose weight the THM way using those more natural sweeteners. I have been experimenting with the THM brownie recipe with sucanat and am almost ready to post the perfected recipe. I did notice when I ate them to satiety I did not gain weight, I even lost 2 lbs by the next morning. Another day I ate the THM chocolate chip cookies and 2 lbs as well! I am not sure if I could eat the ones with sucanat every day and lose weight, sticking with the THM sweeteners might be better in the long run to lose weight but these THM approved sweeteners look and smell so fake to me. However, I do understand that some people are so addicted to sugar that they eat a ton every day. They need something to replace sugar with while they are on a healing/weight loss diet that is not as high on the glycemic index as honey, molasses, sucanat, etc.  If you do want to try erythritol and not wait to order the THM Gentle Sweet or Super Sweet blend you can find numerous copycat recipes online using eryhritol, xylitol, and stevia you buy at your local health food store. I have found Pyure from Walmart to be similar to the THM Gentle Sweet blend in sweetness when I do the recipes. And half as sweet as the Super Sweet blend. It is on the baking aisle with the sugar and cocoa.Except it did not work well in the skinny chocolate recipe. It would not mix in and turned as hard as mortar!
Another issue for me and the THM diet is that one of my children is allergic to almond and coconuts. All of the THM baked good recipes use the THM baking blend, which has almond flour and coconut flour. So I have to make two versions of holiday goodies, the ones that Mr. L., my son, can eat, and the ones that I prefer to eat to keep my weight down. I am at the point though when I can eat sucanat-sweetened desserts like my bread pudding, eat to satiety, and not gain weight, or even the the sucanat sweetened brownies, maybe because of the slimming effect of the okra? Hooray and yum!
Happy baking and eating everybody! You can "have your cake and eat it too"! Merry Christmas!