I love Thanksgiving time! I love the coziness and hygge-ness of it all. If you don't know what "hygge" is, it's pronounced "hoo-gah," and you can learn more about it over here. If you want to really get into it, check out this podcast on "hyggeschooling." I love the idea! It's what I'm doing!
Maybe you are like me and aren't having a big gathering of relatives or friends this year. Maybe it's just your own family, your half family (as is the case in the pic above and what we will have this year as well) or a small group of friends. I am going to miss the fun we had last year in Utah. We won't be seeing my whole huge clan this year, on either side of the family tree, like we did last year. I am, for the trade-off, however, looking forward to having more control over what happens by having The Feast at my home this season with just a small group. Whatever the case you are in, if you are looking for activities that don't involve watching football or overeating, here are a few games for togetherness. They will increase engagement, learning, and connection with whomever you celebrate the day with, hopefully resulting in light and laughter. You can also use them in your homeschooling like we are this week.
Thanksgiving Scattergories– You can find Scattergories new of course, at major stores or amazon, or so much cheaper, in used condition, at a thrift store, It's one of the most common board games I see all the time while thrifting.  (Scene It is the game I see most often.) In fact, I just saw two Scattergories at my local Goodwill this morning! You don't even have to have the official game with the cool 20-sided die. Just write down all the letters of the ABCs except the 6 least commonly used letters. Cut up your paper so you have one letter per piece of paper, fold the papers, and put in a small cup or bowl. Give everybody a pencil and paper.  Set your phone timer for a short time, like 15 to 30 seconds. Or a minute if you have deep and broad thinkers. Take turns rolling the die or drawing out a letter on a paper. Shout out a category from the list of Thanksgiving categories here.  Then everybody races to write as many words that fit that category starting with that letter. We use phrases too that begin with that letter. I don't even know if that's allowed in the official rules. (I left out a few categories I didn't think applied to kids, like "someone you look forward to playing footsie with" when we played this morning.) Then have everybody read off his or her list. Whenever someone writes what you write, you both have to cross it off. You score 1 point for each original word or phrase you thought of. First person to get to 5 or ten points wins. We had some very creative answers this morning when playing this game! I love seeing pencils put to paper, as thinking made manifest.
2. Thanksgiving Word on the Street. Word on the Street is one of the best board word games ever. That's because it involves everyone playing at once. I love games like that. I haven't seen this one as often as thrift stores. You might have to get it new. Use the same categories as found in the same link I referenced above as for Thanksgiving Scattergories. I love playing this game with kids because it's such a stealthy way for practicing spelling skills. Especially if they come up with "Supercalifragilisticexpialidocious!" Yeah, the kids were stretching it to make that relate to Thanksgiving, when we played this morning, LOL! Word on the Street Jr. is best for kids as it involves vowels, unlike the regular version for adults, which just has consonants.
3. Thanksgiving Escape Room. We are doing the one using math here for our homeschooling tomorrow. Then there's a free one here that's a general Thanksgiving theme. I can't wait to see the kids engage with this!
4. Thanksgiving Double Ditto. We were going to play this today but ran out of time. I don't have a real official game, I was going to do it homemade. It's basically the opposite of Scattergories where the goal is to answer the same answer as the other players instead of avoiding duplicates. Read the directions here for regular Double Ditto and then you can use the Thanksgiving categories I referred to above.
5. Thanksgiving Pictionary. Who doesn't know how to play Pictionary? This has been a staple party game since it came out when I was in high school. We got it for Christmas my junior year and I've loved it ever since. Google if you are a rare game player who doesn't know how to play. You don't have to have the official game, just use white boards and markers. As gamemaster, make a list of Thanksgiving words. Have teams, and score one point for each word guessed in a set amount of time. First team to five or ten points wins.
6. Adapt other games like Taboo, Apples to Apples, or Password with Thanksgiving themes. These games are all easily DIYed. Rules can be found at boardgamegeek.com. Apples to Apples would be the hardest to DIY, as you would have to come up with a lot of cards, but it could be done. I have seen Apples to Apples a lot lately while thrifting, four games in the last two weeks! You could use the adjective cards in the box and come up with your own Thanksgiving-themed nouns.
6. Thank-you Notes. OK, so this isn't a game but I had to sneak it in here. Get some bright colored cards and envelopes, lots of colored pens and pencils. Set out some snacks and or leftovers, for those still hungry, later in the Thanksgiving day. Hopefully, that's enough to encourage everyone to write a few thank you notes to people who have given to them, like church leaders, friends, family members, and community workers. I got this note below a few years ago from a sweet little girl in our co-op, which melted my heart.
7. Thanksgiving Mad Libs. Just Google and I'm sure you will find some ideas.
8. Thanksgiving Trivial Pursuit. Use Thanksgiving trivia questions from here and adapt to the Pursuit board game or just toss out the questions and score a point for each one answered correctly.
9. Thanksgiving Spontuneous. Use the Spontuneous board game. I just found this one at a Goodwill for less than $3! Woot! When each player makes their trigger word list, ask them to do three regular words and three that come from songs about gratitude. This might be a stretch for some people. Knowing Thanksgiving hymns and Primary songs of gratitude from the The Children's Songbook of The Church of Jesus Christ of Latter-day Saints helps.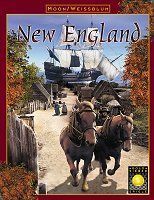 10. Both the New England Game 
and
11. Keyflower would allow one to feel more what the Pilgrims felt. I haven't played either yet but they look promising. Check amazon. I have them on my wishlist to find while thrifting or on ebay as they are pricey.
12. The Thankful Game. Everyone makes a gratitude list of what you are grateful in a set amount of time. Then read them aloud and cross off duplicates. The one who has the most unique answers gets to pick the next game. I learned about this from Linda and Richard Eyre.
Ooh, my mind is going crazy with ideas…Thanksgiving Bananagrams, Thanksgiving Boggle…Thanksgiving Charades…Thanksgiving Jeopardy! I'm sure you can think of more! The site teacherspayteachers.com probably has some of these adaptations.
Happy Thanksgiving and happy gaming everyone! Remember, games aren't only great for holidays but for everyday, especially as we enter winter. They count for homeschooling (it's called "gameschooling") and this time of year is extra conducive to it when we naturally want to be inside. Games make any day a hygge day! Enjoy!