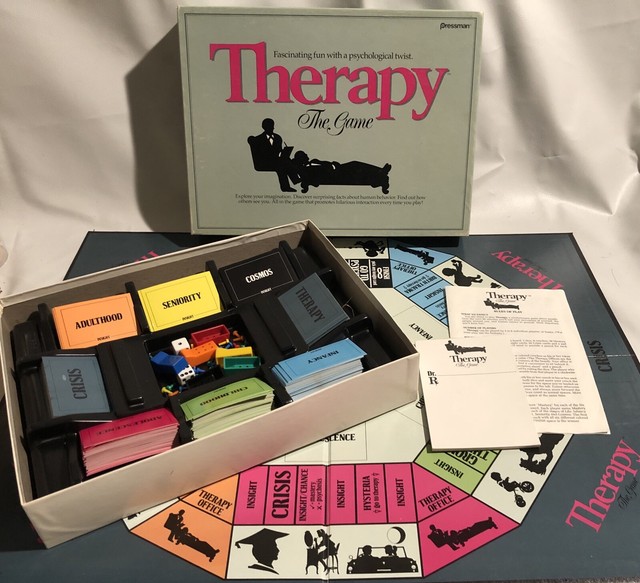 Last November, my Relief Society (the women's organization at my church) had a game night. It was a nice change of pace from the traditional "Christmas Dinner in November" night where we have mashed potatoes, ham, green jello, somewhat awkward small talk, and too many sugary tempting desserts where I have to reign it in and remind myself that I have sugar-free keto treats waiting for me at home. The new Relief Society president who had been installed last spring when our ward (congregation) got divided had been serving in the Primary for so long she had forgotten that the Relief Society usually has a Christmas thing in November.  I, as her counselor, wasn't about to suggest that we have one because I wanted a break from the formal R.S. Christmas parties I've attended for 25+ years. Instead, we got to play games!!!! Yes!!! Which fits right in with my gameschooling kick that I've been on this homeschool year.
I had a blast because I got to play three of my favorite games: Bananagrams, Qwirkle, and one another one I can't remember now but whatever it was, I loved it, because I won, LOL. I had a great time with all those games and the sisters at my table, but… I couldn't help having game envy. I was jealous of all the laughter going on over at the other table. The ladies over there were having a hilarious time playing the board game "Therapy," as seen above in the very top photo.  All of a sudden I had a nostalgic blast from my past. I had played that game a few times and loved it! As a teen, I had seen it while gift shopping with my mom when I was in high school and convinced her to buy it at Christmas for a family gift to play together. (It ended up being a little risque, as it does have about a dozen question cards that I went through and threw away.)
OK, so now, I had the burning, sudden, driving desire to play this game again and have the same laughs (without the risque cards)! So I invited my R.S. president friend (Catherine) who had brought it to the game night to bring it over for an adult game night last month, in January. That way I could play it after 30 years, and have a game night with adults. (I get to play games every day, as part of my gameschooling, with my own tween and teen children and some homeschooling kiddo friends but, as I've learned, it's important for my soul to get with adults and play all the games I have that are too hard for kids. Like Perspective. And Take 10. Original Trivial Pursuit. Games for people older than Millennials. Therapy is one of those, at least for the under 14s.) We did have a great time with it! I was so jealous of said friend finding it at a thrift store for $1.49 years ago! I was determined to get my own copy. Not only did I have game envy, but I also had thrifting envy!
I knew I would be going to Utah soon, so I planned on asking my mom if she would give me the game when I got there. I purposely didn't pack as much as I normally would so I would have space in my suitcase to bring it home. I was absolutely positive it was there, lonely,  in her home in Utah. I could picture it my mind's eye, languishing on a dusty shelf in her basement, untouched for over 30 years, never played all that time, a cousin to all the forgotten toys in Toy Story. I fantasized about finding it on the shelf, bringing it home, and playing it with my gal pals. My mom's closet would be blessed by me dejunking it and the game would be happy to be played again. 🙂 So, when I stayed with my parents as part of my trip recently to speak on gameschooling at the Winter Homeschool Conference, imagine my complete shock and horror when I couldn't find it after searching mom's game closet and two other closets, after I had dinner with my parents and son. (I did find Wits and Wagers in the process, which we all played for the first time.)
My mom never throws anything out, she is such a packrat. I couldn't believe it! I had forgotten that about six years ago she let my daughter, a teen at the time, help her purge her game closet and downsize. Sadly, Therapy must have been let go, not to the same fate as the forgotten toys in Toy Story 2, but to a thrift store.
But…thank goodness for seeds planted in the form of prayers! I had also prayed on and off for a few weeks before the trip, that I would be able to find the game while thrifting OR at my parents' home. (I've also been praying for Liebrary, another fun game that Catherine found while thrifting. I came close to finding it a few weeks ago when I found the geography counterpart to it, called Locale, at my local Goodwill. Both are made by Discovery Bay Games, and both are out of print. They are both bluffing games similar to Balderdash so can easily be played with homemade, DIY versions.)
Anyway, so on this same trip to Utah, I was able to find Therapy at Deseret Industries, a thrift store, for $1.50! Yes, of course, I went thrifting on my trip, and I found it!  Victory! It was a tender mercy of the Lord, reminding me of the talk of the same name by Elder David A. Bednar that I've always loved.
It was just such a sweet little note from heaven, reminding me that God likes to bless me with little delights. He truly does "delight to own and bless me, when (I) strive to do what's right." (Hymns, no. 96) He answers my prayers with a "Yes!" when it's best for me, even in the little things like a hard-to-find, not important in the eternal scheme of things,  psychology trivia-based on get-to-know-you board game that can be bought on ebay for $15! I know God is watching over each of us, and delights to own and bless each of us, as we strive to please Him.
So now I have the Therapy board game and can bring it to my adult gameschooling nights, and also play online with my son who is away from home, studying psychology in college. I look forward to fascinating, scintillating conversations about the mind, sparked by the questions from this game. Last week on the way home from our homeschool group's Valentine Gameschooling night, my dear hubby drove so I could go through this latest thrifting treasure and vet the cards again. After all, I did wonder if maybe this was the same game that my mom had bought years ago and sent to the thrift store, continuously recycled. Turns out, it wasn't! Those same cards that I remember tossing out decades ago were intact in this copy so I tossed them out again.
So here's to some fun game nights about the mind! I'm thinking of pairing playing Therapy the same night with the game I got my teen daughter for her non-edible stocking stuffer last Christmas, pictured below. If you know of any psychology-based games to go with them, please let me know in the comments below. I'd love to hear about them! And, if you want the PDF of the slides about gameschooling, go here.