I usually don't gameschool on Saturdays, but I did read a book and play some games today anyway which can count. 
I read the picture book to Bugsy for his bedtime story.  I did that after my husband and I had our online date night with friends. We played Mind Trap. See way down below. 
I had bought Mousetrap the day before at the thrift store for less than $3. So that was Bugsy's fun thing he got to do when his Saturday morning chores were done. He put it together, first attempting his own way, then finally asking me and looking at directions.  I had more fun with this when I was a kid than I did playing it with him. My grandma gave it to me for Christmas when I was 9 maybe? I thought for sure my mom still had it in her games closet but lo and behold when I was in Utah in February, and looked for it, it was gone. I had told Bugsy if I couldn't find it at Grandma's, then I'd get it for him while thrifting. So yeah, I went thrifting to my local Goodwill because I don't have any viral symptoms. I found it deserted so I felt I was social distancing. I bought Mind Trap and Mouse Trap and those Story Cards I mentioned a few posts ago. Anyway, I've realized Mouse Trap is a toy, not a game. So I'm in the process of adding in science trivia questions and tying those into earning cheese pieces.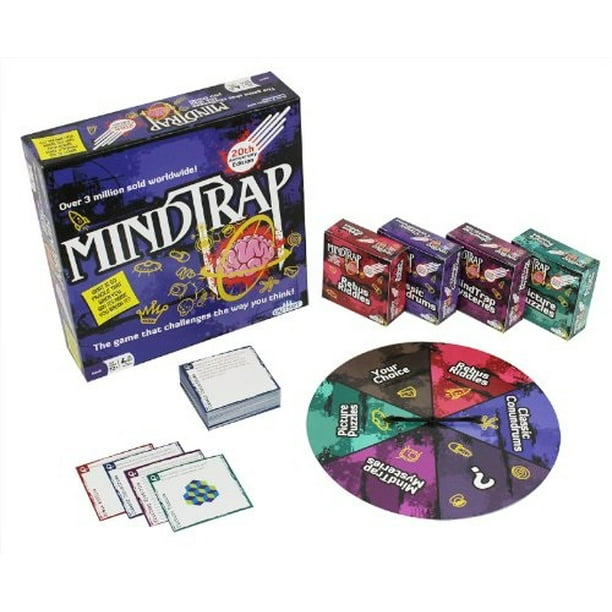 That night, hubby and I played the Mind Trap game in Zoom with some longtime friends we've known since we each had only two kids. We dispensed with spinning the spinner and just picked whatever category we wanted. We played that the winner was the first to answer 5 cards correctly. My friend Becky won. It's a lot of fun, good for when you want a mental workout. The nerd in me wants to go back and study the cards I missed and figure them out but the practical mom in me has more important things to do :-). When we play again I'll just only pick the word riddles and avoid all the other categories, LOL!. I'm definitely feeling rusty on algebra. When my  kids hit algebra in homeschool they correct their own work using the Mathusee teacher's manual so that's why I'm rusty! 😉