I am determined to read one chapter book aloud to my kids for each month of the new year. In addition to reading the Book of Mormon in our daily family scripture reading and my personal reading for Gospel Doctrine, as well as the Teachings of President Howard W. Hunter, I am reading or have read the following books…
To celebrate our new life in Arizona, I decided to read about the Grand Canyon, since we visited it during our move. What better book about the Grand Canyon for kids than Brighty of the Grand Canyon? I have wanted to read this book for a long time. It's totally what Charlotte Mason would call a "living book." It has a great story, full of suspense and action. Good is rewarded with good, and evil for evil. The author Marguerite Henry, has a wonderful gift for describing animals and nature. I like the mention of the song "Onward Christian Soldiers" as a fitting ceremonial song for the bridge built in the story to span the Colorado River. The book has some great Christian symbolism. Brighty is definitely a Christ figure. 5 stars!
I happened upon this book on CD at my local library and it intrigued me. I've always wanted to learn more about Betsy Ross. It's the first scholarly biography of her life. I keep it in the car and listen whenever I drive into town to take my 14 year old to baseball practice (can you believe, baseball practice in January? Yes, that's how it is here in southern AZ). The author is a gifted writer. I liked her description of how once memories are written down, they are like "insects pinned down" on a page, forever caught. Betsy Ross was one industrious, amazing woman!
Another book inspired by our move to AZ. I didn't know that John Wesley Powell, who Lake Powell is named after, was a veteran of the War Between the States, or that he got his arm injured during the war and had part of it amputated. I also didn't know that he was named after John Wesley, the founder of Methodism. This story had too many words for my younger kids, as indicated by their tuning out as I read this book to them, but it fascinated me. 5 out of 5 stars for me, 3 for the kids. 
In keeping with my usual tradition, I keep reading Christmas stories to my kids in January. Anything to brighten up January right? Although, here in AZ, the weather's been plenty bright. The winter nights though sure are dark with no street lights in my neighborhood, so I still like some brightening for the nights. This is a page-turner book, just like the author's Tennis Shoes book. He really knows how to come up with exciting plots. We haven't finished it yet, but so far I am thoroughly enjoying it. 
Slowly but surely I am making my way through all the Dr. Seuss books. I didn't really like this one. It has the message that you should put up with what people dish out on you, instead of politely and firmly asking for what you want. Instead, the message is that you wait for outside forces to come to play to get rid of negative relationships. I didn't like it! 0 stars!
I haven't stayed up late at night thinking about it, but I have wondered once or twice exactly where cranberries come from. This book was a perfect answer to my question. I like that author wrote form personal experience, her family owns a cranberry farm in Wisconsin. I enjoyed seeing all the different tools cranberry farmers use. 5 out of 5 stars!
I also love reading Thanksgiving books outside of Thanksgiving time. This is a sweet story in verse form, about a family working all together to prepare for a big Thanksgiving dinner. I like that it involves multi-generations. 5 out of 5 stars.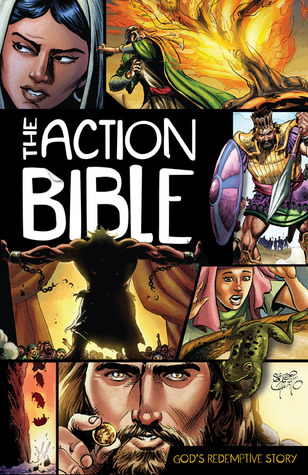 Even though I have read the Bible and taken seminary and religion classes at BYU, I still don't know my Bible stories very well. I am reading the above book aloud to my kids, one story a day, for our devotional time. I combine it with the LDS Old Testament scripture reader for the LDS perspective. I want to know the plot line of the Bible much better, and this book injects more understanding of the human nature of the characters of the Bible. I don't agree with some of the doctrinal points, but that's OK because I am just wanting to understand the plot line. I haven't finished it yet, but so far I like it and would give it 3 to 4 stars.
Part of moving involved packing up a ton of books. I felt very discouraged as I enlisted my children in unpacking the books and they complained about having too many. I feel frustrated and discouraged that they don't pick up any of these great books I have to read on their own. I decided I better start reading them aloud to them if I want them to benefit from them. So I started reading the Cartoon Guide to Chemistry as another aspect of our daily homeschool devotional. I also have the Cartoon Guide to Calculus, and the Cartoon Guide to Physics. Some of the humor is sophomoric, so I skip those parts. The books are easy to understand. So far, 4 out of 5 stars.
My middle child and my youngest haven't read or had read aloud to them the Little House books. I read them to the older ones, and then two of the younger ones but these other two missed out. I decided to have my emerging reader listen to 1 hour of a classic a day after lunch before he has free time. As he listens, the 14 year old who missed out on these books and refuses to read them on his own it at least catching some of it! I absolutely love all the Little House books for their evocative images of happy family life, obedience to parents, and beautiful descriptions of simple living and nature scenes. 5 out of 5 stars! I love how the Big Woods story follows the seasons of the year and the activities associated with each season of the year.
i started this one and so far I like it. I will post about it more when I finish it.