(Note: I wrote most of this on a Monday but I'm publishing on a Tuesday.)
Whew! I'm so happy that on a Monday afternoon, I can come home and not feel like a human popsicle. All of last fall, every Monday, we met outside for four hours for our homeschool group, because of COVID restricting the use of the building the group had been using for years. Fortunately, after fasting and prayer as a group, we have found a new indoor space (warm!) so I'm rejoicing! I don't have to take a hot bath to thaw out when I come home.
I have learned a great secret for not having my old post-Christmas letdown. That happened frequently when I was a young mom. The secret is to have a list of all the fun stuff I'm going to do and learn after my Mrs. Claus/hostess/holiday- activity-planner- and-coordinator-of-chores-for- a-huge-household stint is over on Jan. 2. Christmas is a TON of work for moms. I'm grateful I can experience it, as it's a ton of fun, aaand… I'm grateful it's over. 🙂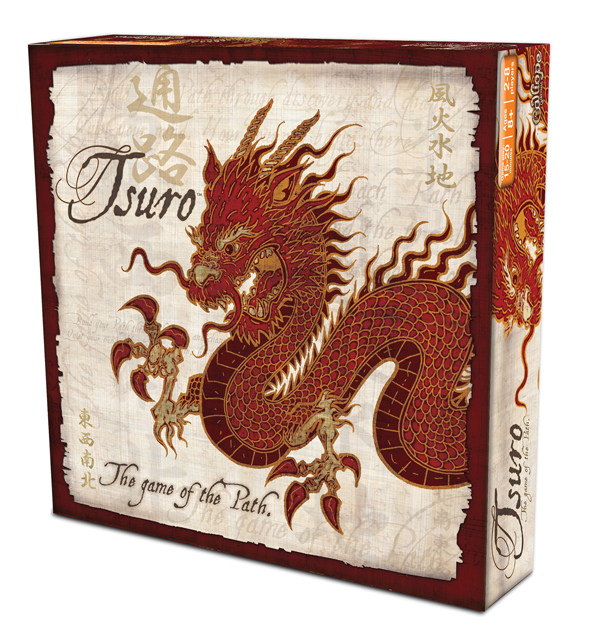 I love January for the fresh start of what to learn, what to do, and what to play (more board games/gameschooling, hehe). I still hang on to reading a few Christmas books, but as far as listening goes, I'm ready to stop listening to Christmas stories. So no more Christmas story podcasts or Christmas Audible stories, until December 2021. I love listening to a wide array of podcasts and books, but I've felt so scattered and imbalanced with what I listen to. So here's my plan:
I'm taking a cue from the Food Nanny, who has a theme for each day of the week when she plans her menu. (Go here for more on that.) This is the themed daily plan for what I'm going to listen to, AFTER I've listened to my daily General Conference talk and read/listened the Book of Mormon for at least 5 minutes. I usually listen to General Conference in the early AM while prepping my husband's food that he packs for the day when he leaves for work. I do the other listening while doing kitchen work, grooming, driving, computer work, and getting ready to exercise and putting away my exercise stuff.
Sundays and Mondays, My Especially Christ-centered Days or Come, Follow Me Days:
Don't Miss This weekly podcast/video for Come, Follow Me with David and Emily, above.
Book of Mormon Central's Come Follow Me weekly video with Taylor and Tyler, above.
Doctrine and Covenants Central YouTube Channel for Come, Follow Me with Lynne and friends. Lynne is my husband's cousin, and just as warm and friendly as she is in the video below.
Here is a sample of the handout that goes with her videos.
On Sunday midday as I fix Sunday dinner with my children I love to listen to teen-friendly Hank Smith and John Bytheway with their Follow Him videos to go with Come, Follow Me.
Tuesday and Wednesday: Holistic Health, Homemaking, Marriage and Homeschooling Days
The Wise Traditions podcast (also in YouTube form like some of the Come, Follow Me resources above)
Joette Calabrese Podcast: Moms With Moxie. Joette is a master of homeopathy. I love that she teaches Practical Homeopathy, which is easier to understand and practice over Classical Homeopathy. I've benefited hugely from what I've learned from Joette. This one doesn't come out every week. But…I just realized I haven't exhausted her archives. So I can listen to those while I wait for new ones to come out. Plus…I can watch/listen to her next resource during the wait…see below the next video.
Joette Calabrese Facebook Live Videos. Whereas the podcasts usually feature a guest mom (or sometimes a teen or dad) being interviewed, Joette's Facebook Live videos feature only her. She is gradually going through her Materia Medica, with these Monday Facebook Live Videos. Every Monday at 6 PM MT. I just bought a pretty, new notebook that I'm dedicating solely to taking notes from Joette. I'm also going to take her Gateway to Homeopathy Course in February. I'm sooo excited. So I will be watching/studying that material on Tuesdays and Wednesdays as well.
The Wise Traditions 2019 Conference videos that I bought access to over a year ago. the video above features Thomas Cowan, MD, at another conference. He was one of the speakers at the WT 2019 Conference.
The Trim Healthy Mama podcast, affectionately called "The Poddy," by the authors of the Trim Healthy Mama books, sisters Serene Allison and Pearl Barrett. After listening to this podcast since its inception a few years ago, I am a teensy bit tired of some of the material, especially now that I figured out my own way to do the THM diet. I don't agree with everything they say, like their promotion of coffee, but I love, though, their hacks for in and out of the kitchen. I also love the super food spotlights, the affirmations of God and big, positive, thinking, the Biblical references, and the marriage and large family culture that Serene, Pearl, and co-host Danny Valdez talk about. I always come away uplifted, and usually with a practical tip for cooking/baking/eating.
The From Our Home to Yours/Above Rubies podcast. The host of this podcast, Nancy Campbell, is the mother of the two sisters who do the Trim Healthy mama podcast. She's the grandma in the video above. I just love her old-fashioned wife and mother, Biblical perspective on family life.
Read Aloud Revival Podcast. This one is released every two weeks so I can't listen every week. I save this one for late night when I'm super tired but still have a few chores to do and need a light topic and a gentle voice. It's a great boost for my read aloud (which is most of my homeschooling) efforts.
WifeSavers podcast. This one's not released weekly either so I can't count on hearing a fresh new one every week.
The Wellness Mama podcast. I'm woefully behind on these episodes. That's OK. I'm almost always interested in the topics, but they take a backseat to the other stuff above. Ooh, I just noticed the one above about keto! I'm totally listening to that one tomorrow!
Thursday: My Classic Literature, Leadership, and Philosophy Days
The Mission Driven Mom Podcast by my friend Audrey Rindslisbacher. My friend Becky Rogers was recently featured. Go Becky!
Hillsdale College Online Classes. They are free! Right now I'm doing the Children's Literature class and the Jane Austen class.
Fridays: Current News, Constitution, and Political Science Day.
Tom Woods Show podcast
The Ron Paul Liberty Report podcast
The Way the World Works podcast with Connor Boyack
Saturdays: Audible Books and other Audiobooks
Here are the audiobooks I'm currently into..
I'd love to hear what you are listening to! What podcasts, YouTube channels, and audiobooks do you recommend?