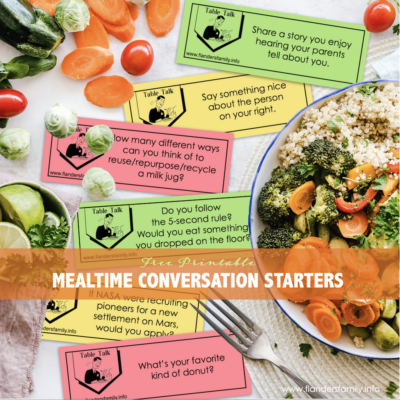 I used some conversation starters from Jennifer Flanders of flandersfamily.info for our Christmas Eve Bethlehem Supper. We ate at my mom's, with her beautiful place settings and tablecloth. When she wasn't looking, I slipped one of these starters under each of the plates. Imagine her surprise when I announced there was a question under each plate. "There is?" she asked. Yeah, when you're a mom, few if any around the dinner table surprises exist, LOL! We had a lot of enjoyment with our ensuing conversation as we went around the table, each of us answering a question. I allowed people to trade the one in if they didn't like it and pick one they wanted. I learned new things about my son-in-law, future daughter-in-law and all the others there.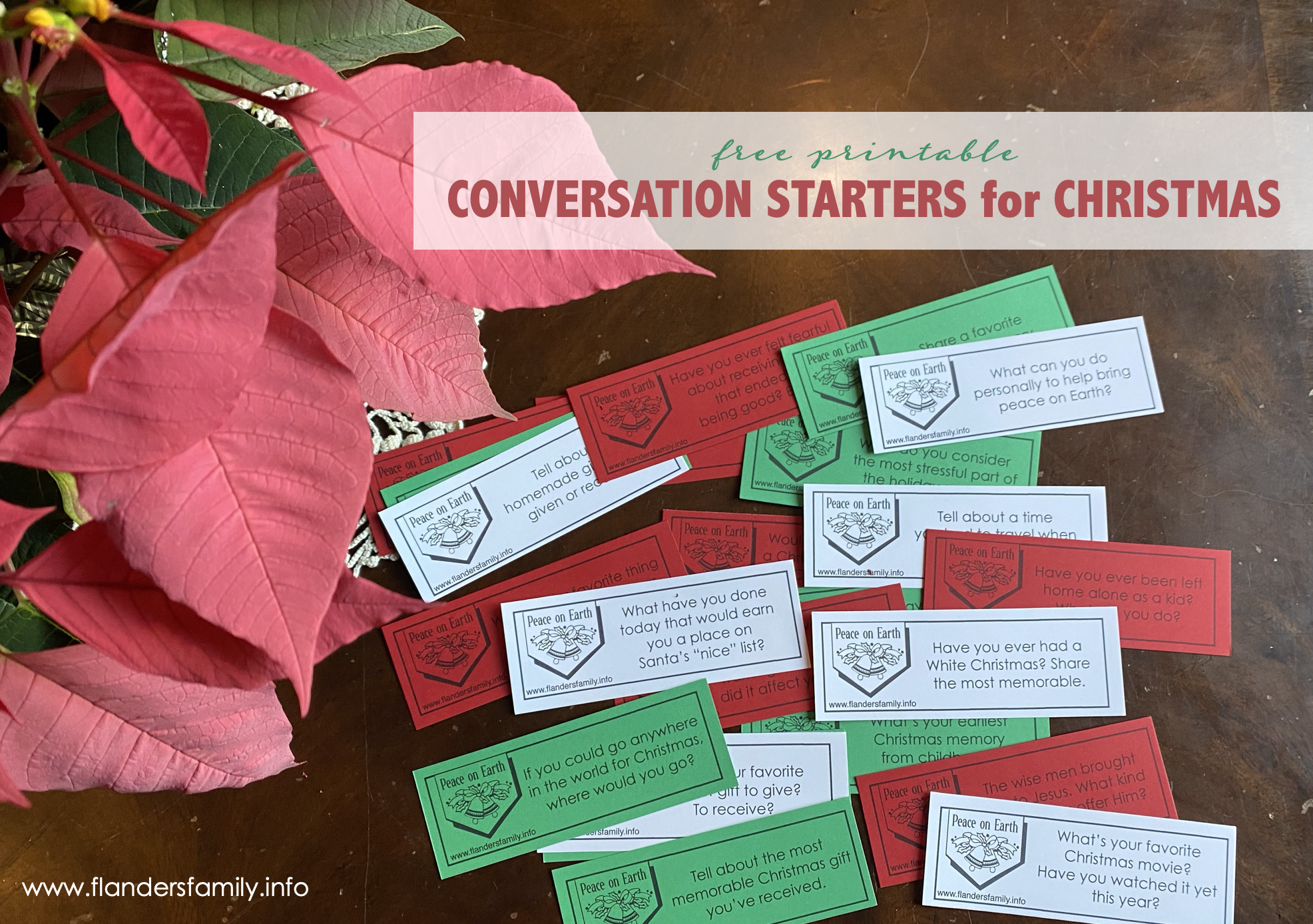 I shared the idea of these starters with some friends and one of them told me how much she enjoyed them. She said having discussion questions helps her family of 3 teen/20ish boys avoid potty humor at the table. She then downloaded more from the site and cut them up and put them in a box by her dining room table.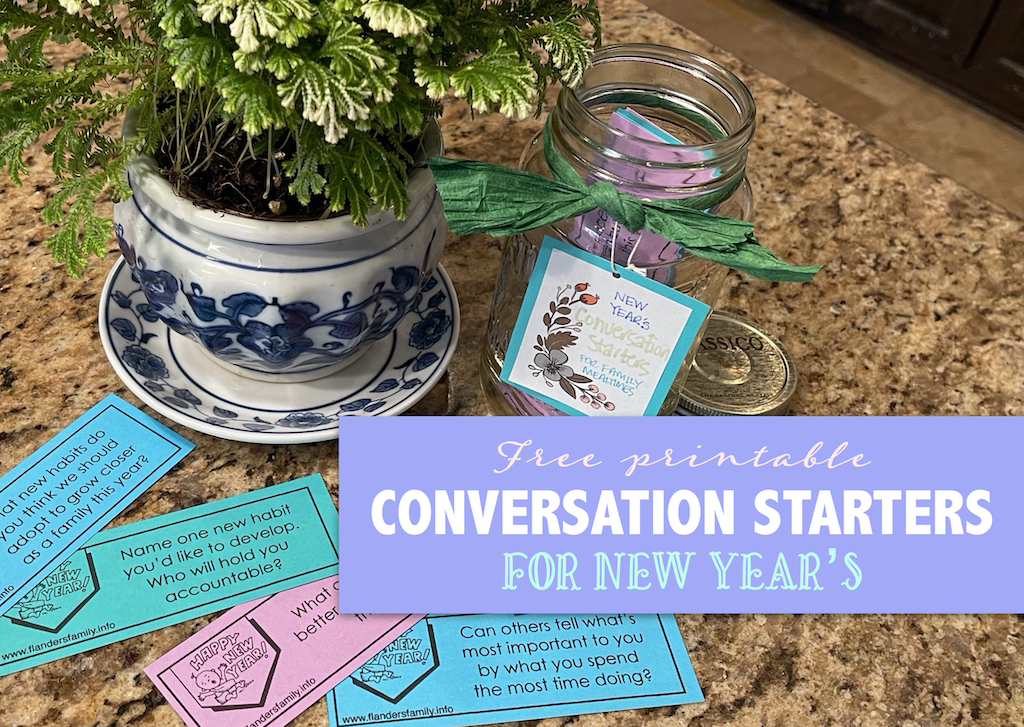 I've decided to do the same and then slip one under our plates for everyday dinners, not just on Christmas Eve. I'm going to do the same with all the others on Jennifer's site. Do you want to do the same? Here's the link to all of them.
Want more?
How about discussing holistic health?
Here are some homeopathy/holistic health based questions from Paola Brown over here. They're so beautiful and thought provoking!
Sarah Mackenzie has some book-based discussion questions over here. Just scroll down under the heading, "My 2021 Year in Reading."
Then if you use the book below, there's one question on each page you can use for conversation prompts. I'm using them for our Sunday journal writing prompts when we we do our homechurching for the third hour, after sacrament meeting and the second hour meeting. But you could totally do them for dinner, if you have people who like to share personal, spiritual things with each other. Mine don't so that's why I'm using them as journal-writing prompts.
Here's to more meaningful dinnertime conversations in 2022!