Let's fantasize about books! What do you want to read for 2017? Forget resolutions, think about what to read! With my new commitments of doing a teen statesmanship club and an online 5 pillar class, I am not committing to reading all of these. But a girl can dream can't she? Here are some books topping my "I-would-love-to-read-these-books" list:
The first, Caught Up in a Story, is about how parents can use books as an ally in "shaping a child to love what is beautiful, pursue what is good, and grasp what is true.
Drawing on her own storyformed childhood and her long study of children's literature, Sarah Clarkson explores and celebrates the soul-forming power of story to help children imagine, and live, a great story of their own," according to the blurb on goodreads.com. I just picked up a copy from the public library today! I'm so excited!
I saw the one above on my sister's goodreads.com list. She voted for it as the best picture book for 2016. It's about a little girl who befriends a boy and they go off on an adventure into a world of stories.
Another on my sister's to-read list. It was authorized by L.M. Montgomery's heirs as a prequel to Anne of Green Gables. Hmm…will it disappoint or live up to the original books? We shall see!
This one is how Anne Carroll Moore created libraries for kids. I love books like this about real people who create wonderful legacies.
From goodreads.com, "Here is a book which will teach you the 'how' of becoming a Book of Mormon expert. Any normal human brain can do it. Yes, even yours.
This book outlines each step necessary for you to get out of the vicious circle of reading and forgetting, reading and forgetting. It will lead you by the hand step-by-step, utilizing 5 minutes a day of regular, serious, concentrated study. It will also show you how to use other, mentally-wasted, secondary time for reinforcement, to make all you learn in the 5 minutes a day permanent." Sounds fascinating!
Years ago my niece gave us Jon Scieszka's True Story of the Three Little Pigs to my kids for Christmas. We enjoyed it a lot. The above book is Jon's autobiography. I picked it up at the library before the holiday, and just haven't gotten to it. It looks like a lot of fun! I'm sure I won't approve of some of the crude moments mentioned in the goodreads reviews, but the other parts will make me laugh. I am a mom of five boys so…what more can I say? Jon grew up with lots of brothers so I am sure I will relate to this. I need more stuff to get my reluctant boys to read. This might fit the bill.
Again, from goodreads.com, "A SANE WOMAN'S GUIDE TO RAISING A LARGE FAMILY is written from the practical, experienced perspective of a mother of ten and has thoughtful, helpful answers to important questions, such as:
Can a mother meet the needs of multiple children without drowning in sheer neediness?
How can a moderate income stretch to include more children?
How can you make space in your home work for you?
What are some ideas for handling mountains of laundry?
How can you preserve time for yourself and your marriage?
How can you manage multiple children and their activities?
Mary Ostyn is founder of Owlhaven (http://owlhaven.net), a hugely popular place to share parenting tips and funny mothering moments. As mom to ten children-six of whom are adopted-she is a writer for Adoption.com (http://ethiopia.adoptionblogs.com). A contributing writer to the Larger Families blog (http://largerfamilies.blogspot.com), she lives with her family in Idaho."
I wonder if these gardening tips here will work in the dry soil of southern AZ?
I'm always looking for fun ways to get my kids interested more in math.
Debbie, a friend from my newly married days, is reading this book right now. It sounds so beautiful. Here's what goodreads says, "Life has a strange way of repeating itself, and I want my experience to help you. My hope is that you'll consider my words and remember my heart…. LETTERS FOR EMILY
Harry Whitney is dying. He has Alzheimer's disease, and he knows his "good" time is dwindling. So he compiles a book of poems for his beloved granddaughter, Emily, hoping that his words of hard-won wisdom will heal the old wounds that are tearing his family apart. But Harry's poems contain much more than meets the eye; clues and riddles that lead to an extraordinary cache of letters and a promise of hidden gold. Are they the ramblings of a man losing touch with reality? Or has Harry given them a gift more valuable than any one of them could have guessed?
A memorable tale of the power of love and family, Letters for Emily is a novel sure to enrich readers of all generations."
My friend Tracy in Idaho has this book on her book club calendar. I just checked it out on goodreads and it has mixed reviews. It seems that people mostly either love it or hate it. Here's the end of the blurb on goodreads, "Set against a backdrop of steaming cups of tea, freshly baked cakes, warm fires, and lovely company, The Awakening of Miss Prim is a delightful, thought-provoking, and sensitive novel that gives rise to theories about love and companionship, education, and the beauty of every passing moment."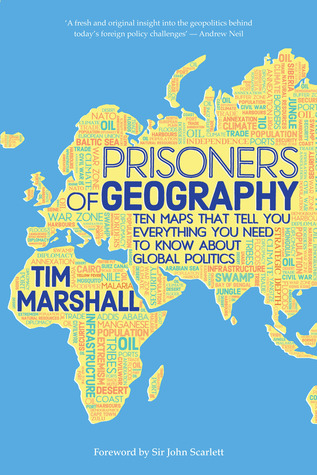 This one looks so fascinating! It's how geography influences us.
One of my Veggie Gal friends is a ThetaHealer. She told me that the creator of ThetaHealing, Vianna Stibal, has written several books. I think will start with this one.
Another one just for fun!
Here's another one from Tracy in Idaho. Amazon has the following summary:
A female professor, a super maximum security prisoner, and how Shakespeare saved them both

Shakespeare professor and prison volunteer Laura Bates thought she had seen it all. That is, until she decided to teach Shakespeare in a place the bard had never been before – supermax solitary confinement.

In this unwelcoming place, surrounded by inmates known as the worst of the worst, is Larry Newton. A convicted murderer with several escape attempts under his belt and a brilliantly agile mind on his shoulders, Larry was trying to break out of prison at the same time Laura was fighting to get her program started behind bars.

A testament to the power of literature, Shakespeare Saved My Life is a remarkable memoir. Fans of Orange is the New Black (Piper Kerman), A Place to Stand (Jimmy Baca) and I Couldn't Help Myself (Wally Lamb) will be be inspired by the story of the most unlikely friendship, one bonded by Shakespeare and lasting years-a friendship that would, in the end, save more than one life.