So I've been lusting after the card game Codenames for some time. I heard about it when it was brand new and got it for my older daughter's fun Christmas gift four years ago when she was in college. (See my post about my "three-gifts-for-Christmas tradition" here.) I had never played it or heard about it, but liked what I read in the description on amazon. I risked that it would be a hit. Turns out, I was right, as it has became a highly ranked party game (#2 Party Game on boardgamegeek.com) and she loves it too. (I know the lid in the pic above says #1 but it's since been edged out by Decrypto.) Daughter #1 hasn't ever lived for longer than 4 months at home since being in college and is now married so we haven't played the game much because she keeps it with her, imagine that, LOL!
We play it when she brings it home for Christmas and at cousin reunions and love it too. I've seen it at other family reunions as well. Like when I went to my husband's Hilton Family Reunion and the grandkids were playing the Disney Codenames version. Amazon has it with over 6000+ reviews giving it a five star average rating.
So…imagine my pleasant surprise when I went on my latest thrifting jaunt, during my small window of time available after the 8 AM Goodwill opening for the day and before 8:15 when I pick up the older kiddos from seminary. This time I had my 10-year-old in tow, and he found Codenames casually tossed askew on a shelf amidst housewares, still in shrink-wrap, for $2.99! And with my educator's discount, I got 20% off that! God was definitely watching out for me. He knew I've been wanting this game for some time and blessed me with it. Yes, I could have bought it at Christmas time with my budgeted Christmas money, as it's only around $15 on Amazon, but I chose to do other things with the money.
I also got Taboo, brand new in shrink wrap, for 20% off $1.99, and four other games, including Quelf. I saw Quelf in a Chinaberry book catalog like 10 years and have wanted it ever since. That one was 20% off $1.99 as well. Score! I got 6 games total for $13.55. Yum! See all the games in the photo below.
That was the beginning of my amazing weekend last week. The day before, on Thursday, I also felt God working in my life as He brought a copy of the Zeta Mathusee Teacher's book into my life. Most people aren't thrilled to stumble upon the teacher's edition of a math book, but when you are me, who knows she had bought the book a long time ago (with my career of homeschooling spanning 20+ years I have most of the mathusee books, DVDs, and manipulatives) but then you have a son who starts the Mathusee Zeta book but claims that the teacher's book is lost, and you search yourself and can't find it, then you are thrilled! This book is like gold to me, as I have to be out the door at 2:45 every weekday to take him to track practice and need to correct his math work for the day without having to think about it. Teacher's edition of math book with answer key = time saving for this homeschool mama = peace.
My homeschool mom friend who owns the farm with the twin baby goats we visited last Thursday had it sitting on her shelf, looking very unused at the moment, as it was jam-packed in between other books. So I asked if I could borrow it, not wanting to shell out another $35 on ebay or $40 on the official mathusee site. She graciously agreed to let me borrow it, so I am feeling very blessed indeed. I did not want to buy another one, especially when I know I've had a copy in this house for the previous four older children and most likely some careless child lost it. I've probably even bought it twice and was not about to buy it again. God is so great! He prompted me through the Holy Spirit to walk around and look at all her books on her amazing bookshelf that covers her whole wall and I was then able to see this much needed math book. The view of it was blocked by her dining room table and chairs. It was only after I got up and walked around the table to sit on the side closest to the bookshelves that I saw this precious math book.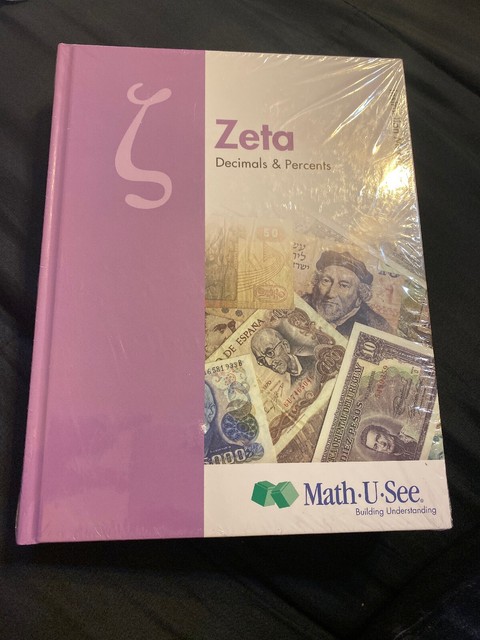 So, back to my wonderful weekend, on Friday morning I bought the games while my two teen kiddos were at seminary, drove home to do gameschooling, then exercised and ate and packed and went off to my homeschool group's moms' retreat for a day and a half of estrogen-charged connection and the best food. I'll have to blog about the moms' retreat another time. It's my 6th time with this group of friends and It's always amazing. We've done it in the fall and spring, every school year. You can go here to read about my first one with this group as well as how to replicate your own, DIY. The photo below of homemade pavlova and flowers pretty much sums up the experience.
Yes, beauty and food! Delish!
Four years ago when I moved to AZ I felt lonely. Since then, I have been blessed with the resources, close friends/deep connections, and events that I was craving. I chalk it all up to following President Russell M. Nelson's charge to step up my game with family history work and temple work from his 2017 RootsTech Presentation. Here is what his wife Sister Wendy Nelson said in the same presentation:
It is my testimony that however fabulous your life is right now, or however discouraging and heartbreaking it may be, your involvement in temple and family history work will make it better. What do you need in your life right now? More love? More joy? More self-mastery? More peace? More meaningful moments? More of a feeling that you're making a difference? More fun? More answers to your soul-searching questions? More heart-to-heart connections with others? More understanding of what you are reading in the scriptures? More ability to love and to forgive? More ability to pray with power? More inspiration and creative ideas for your work and other projects? More time for what really matters?

I entreat you to make a sacrifice of time to the Lord by increasing the time you spend doing temple and family history work, and then watch what happens. It is my testimony that when we show the Lord we are serious about helping our ancestors, the heavens will open and we will receive all that we need.
I had been doing the work in Utah, but then when we moved four years ago, I got out of a regular schedule. When I heard the above words, I got back into the work regularly and I have seen the promise come true, with my thrifting treasure hauls, more friends, closer friends, my homeschool group, getting out of debt, and angelic protection as evidence.