Today was my parents' wedding anniversary. So we played a game with them through zoom to honor them. They are celebrating 57 years! So I came up with two anniversary games for the occasion.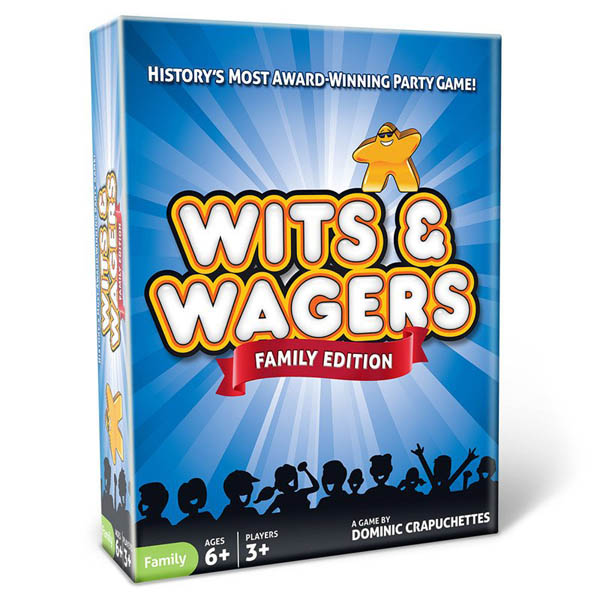 First we did Wedding Anniversary Wits and Wagers. My parents live hundreds of miles away, and my brother thousands, but we all connected through Zoom to play this game. One of my sons, who lives hundreds of miles away as well, joined us. You can play it even if you don't have the official board game. Rules are here. Use small pieces of scratch paper or white boards to write answers. When we played, people submitted their answers via the chat box in Zoom. Then I wrote up the answers on the little white boards from the game. But you could just put them on the whiteboard in the zoom room. Then have everybody vote and then reveal the correct answer, as submitted by Grandma and Grandpa (your mom and dad). Then award points if you want to be competitive (which I do!) Here are some of the questions I came up:
How many months did Grandma and Grandpa date before they got engaged?
How many homes have Grandma and Grandpa lived in?
How many years did Grandpa work at (certain job)?
How many years did Grandma work at (certain job)?
How many years has Grandma been attending Daughters of Utah Pioneers meetings (or whatever group your mom enjoys attending)?
How many years has Grandpa been at his current job?
How many states have Grandma and Grandpa lived in together?
How many dogs have they owned together?
How many years has Grandma been going to her arts group meetings?
How many cars have they owned together?
How many foreign countries have they visited?
How many temples of the Church of Jesus Christ of Latter-day Saints have they visited together?
How many amusement parks have they visited together?
How many national parks have they visited?
How many neckties does Grandpa own?
How many pairs of shoes does Grandma own?
The mechanics of having to write down each person's answer and then ask them to vote and count up the votes and then award points slowed us down. I got though about half the questions and then I felt bogged down in the mechanics and wanted to move on to the next game. We had nine people playing the game. So if you have a big crowd meeting online this might not be the best game. It would be faster and funner to play all together in person. Or just ask the questions, have people toss out answers, and see who comes closest or hits the answer, without voting.
Then we played Anniversary Quiplash. You can buy Quiplash here. It's a fast game where you race to think up the funniest answers to questions, because the players vote on the first two answers given. My son told me you can apply filters to make it family-friendly.
We did my DIY version I explain here (under the section titled Quiplash), with the anniversary-based questions below.
I discovered from the online board game guide here that there's a free version, called QwiqWit. It's so fun!
Wedding Anniversary Quiplash
Do each question for Mom/Grandma and then again for Dad/Grandpa. Encourage the use of Internet searches to answer these so people can brainstorm with help. Not all of us are up on TV shows from the past or pop music titles, I realize.
If Grandpa/ Grandma could meet any famous person, living or dead, who would he or she pick?
(Funny aside: my mom said "Helen Keller." My husband remarked, "That would be a short conversation!")
My dad said, "Eleanor Roosevelt, because I just read a book about FDR." My husband thought that was funny too, as he joked to me later, "I read a book about FDR. He was so awful, I don't want to meet him, but I want to meet his wife!" Yeah, FDR was so awful as a politician, he needed a woman to reign him in.)
2. If Grandma/Grandpa could buy any car in the world, what would he/she buy?
3. The TV show that Grandma/Grandpa watched the most as a teenager was?
4. The first thing that Grandma/Grandpa would buy if he/she got a million dollars is…
5. The song that best describes Grandma/Grandpa is…
6. The song that best describes Grandma and Grandpa as a couple is…
7. The service project that Grandma/Grandpa would most like to do is…
8. The title of a book that Grandma/Grandpa is most likely to have just read is…
9. The next new hobby that Grandma/Grandpa is most likely to pick up is..
10. The most romantic place they would like to visit is…
It was a fun night!
Then here was the featured book of the day.
I'm catching up on the Easter picture books that I just got from the public library after it started its curbside pickup. The illustrator of this book was my sister's roommate at BYU. Her style is so cheery! I love it! You can read an interview with Fumi that my sister did here.