Here we are almost done with May and I have just shared our books and games for four days this month. So here's a massive post, where I blog fast and furiously with few comments, starting today and working backwards, to the last post of May that had a #abookandagame a day, Monday May 4.
Friday May 22, 2020
I picked up this book at the library, before the shutdown, and love it. We're reading a bit each day while the kiddos do dishes. It's not due until June so we can do that. It tells the story of scientist Shadia Habbal and her fascination with solar eclipses, including the recent August 2017. I was out of the path of totality so it's nice to see some amazing photos of totality that her crew captured. 
Code Names! One of my faves. The back story of this game and me is here. We played girls against boys and my daughter and I won!
Thursday May 21, 2020
I love picture book biographies! I love, love, love them! I love learning about real people and their hero journeys. Here's my list of other picture book bios I've enjoyed. This one is about Fannie Farmer, who wrote what is commonly known as the Fannie Farmer Cookbook.
My kids humored me by playing this game. I like it a lot more than they do. I'm keeping the deck of cards handy by the dining room table to quiz them. It's the questions I love more than the other parts of the game. The mechanics are just a way to do the questions. Often I dispense with the game and just put decks of question cards in places I frequent in my home, like the dining room and my bed. I just love trivia quiz games! It's only $7.95 on ebay right now!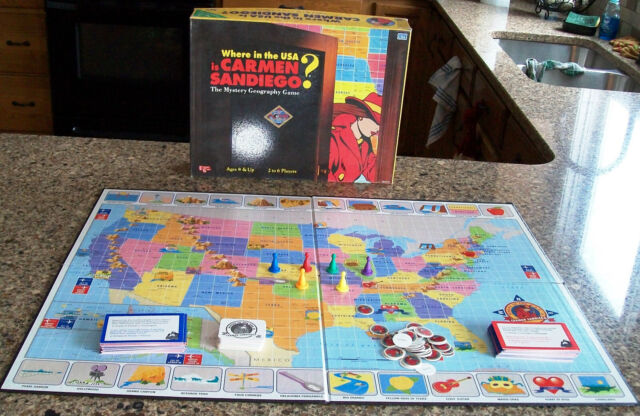 Wednesday May 20, 2020
I love reading a page of this a day to Bugsy. It gives him a peek inside beautiful architecture, like the Egyptian Pyramids, the Taj Mahal, and the glass pyramid at  the entrance to the Louvre. You can buy it through my Usborne Bookstore here.
I really abhor the cartoon "art" of this game but I like the idea of answering questions based on being a parent or a kid. That means we get to learn about things that are popular or expected for us to know in our generation. The kiddos won! The game needs more spaces for the tug-of-war to last longer.
Tuesday 5/19/20
I put this book on hold at the public library back pre-pandemic, pre-Easter, pre-library shutdown. It felt like Christmas last week when I got the email saying I could pick up holds from the library, with its new curbside pickup service, which started yesterday. Ten new picture books! To get through the library famine we've been reading ValueTales,  a set that my mom gave me years ago, Usborne books, (see why I love Usborne here) and books from these two sources here.
Then here's the game for the day
I just got Wits and Wagers, which I first played at my parents' home back in February. (I wrote about that here.) I bought it last Friday on my first thrifting trip out when Goodwill opened up last week. Score! Practically new for less than 3 bucks with my educator's discount! I love this game!
It's trivia with a twist. The answer always involves a number. I love it that it involves everyone playing every turn. You read the question (we take turns picking the question). Then you each guess the answer. Then you line up the answers. If you are really sure of one answer you can put both your votes (as represented by meeples) on that one answer, or you can split your vote and put your two meeples on two answers. The winner is the closest to the answer without going over. So you can either know the answer or think about who would be the best at knowing the answer and get points that way if you figure correctly. I just love, love that! You can easily DIY this game by researching the rules and questions. See here. Or you can use the game Say Anything, made by the same company, which uses similar mechanics and pieces, but the answers are words. You can find questions with numbers at the link I just provided, or just come up with your own, like "How many windows are in the White House?" and just Google it.
Goodwill also had the party edition of Wits and Wagers the same time I got this family version. I may go back and get that one too. I'm wondering how different they are. I chose this one, the family edition, to make sure I got a G-rated version. I guess I could just get the cards alone from the website here but at $10 they cost more than the used game at Goodwill. 
Monday 5/18/20
Harriet was so amazing!
Instead of taking 6 1/2 hours, like last time we played Cashflow, this time it was 2 hours flat. Whew! Bugsy, age 10, won! He's got the strategy down and got the right cards to win. This time we picked whatever occupation card we wanted. He learned from last time to pick a low salary card because that corresponds with low monthly expenses. You get out of the rat race by getting passive income that is greater than your income. As is typical of roll the dice/draw the card games, there's a lot of luck involved, so it's not completely representative of real life, which I believe involves more determination, knowledge and skill, and less luck, for earning money.
Sunday 5/17/20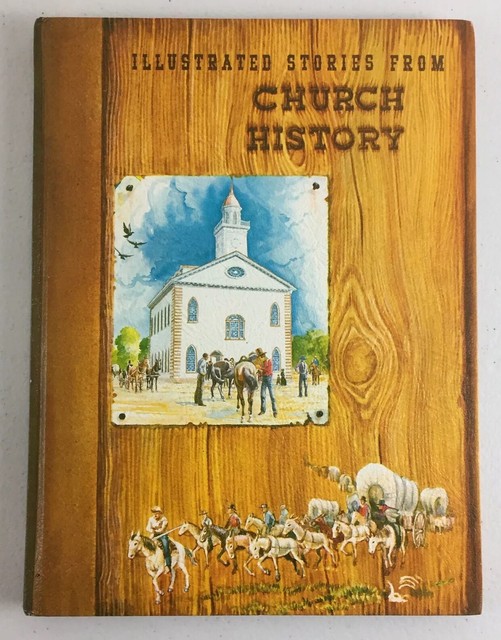 Saturday 5/16/20
I read to Bugsy some of Davy Crockett. I've been doing a chapter a night just for him.
No games on this day. )-: I don't usually play games on Saturday unless it's a planned family game night or game date night.
Friday 5/15/20
This is a nostalgic story book collection from which I've been reading a story every day to Bugsy. I'm glad he still enjoys these cute books even though he's 10! You can read it on Scribd. (Sign up for a free trial at that link to test it out. If you end up signing up, I'll get a free month. It's win-win for both of us!)
This was a historic day. I was able to go thrifting for the first time in two months because Goodwill opened up after the lockdown! Here's the haul: three games, including the award-winning Wits and Wagers, Family Edition, which I referred to already in this post. Six games for $6.38! We had a big Family Game Night this night. We started at 6 and then played 30 minutes a game, with each person picking one game to play for 30 minutes.
Here's how Eye Know looks like when you play it. You have to guess what the picture shows and then answer a question about it on the back. Then you get the card. First person to five cards wins.
Then it was this game, which my married daughter gave to us for Christmas a few years ago. It kind of reminds me of Waterworks, a pipe-fitting game by Parker Brothers that I played a lot with my family as a child. In this game you are digging a tunnel to find gold instead of creating a pipeline. You get to choose between three cards as to where the gold is.
Bugsy had a ton of fun with this because he tricked us to as to where the gold is!
Next it was Chickapig. Bugsy's favorite game that he got for Christmas.
We are all pretty much at the same level of knowledge of strategy now. Because of that, the person who consistently gets the roll of 5 or 6 with the die wins. So I won the game because I did. Yes!!! I really love this game! 
My daughter picked Anomia. This is a super fun game that we haven't played in a long time. It's a game of quick thinking! You have to think about symbols and words at the same time and be ready to blurt out words. Our cousins gave it to us for Christmas years ago. I'm so glad my dear daughter dug it out tonight. 
Then it was Wits and Wagers time. Fun! Did I already say how much I love this game? Yes I did!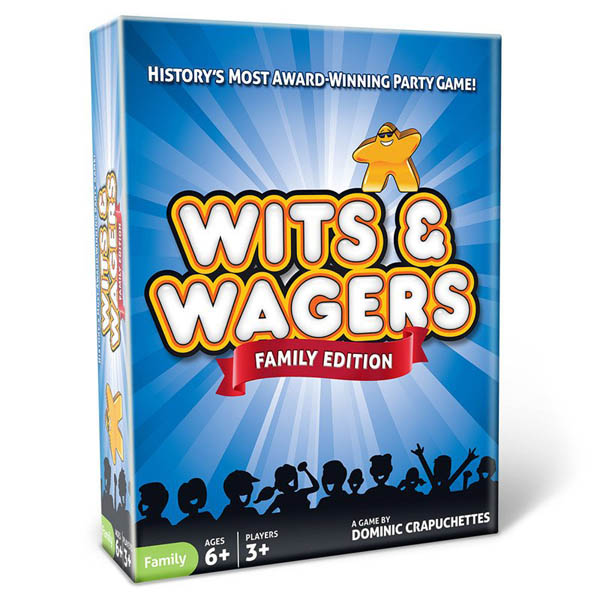 Thursday May 14, 2020
You can find this book above in Scribd or YouTube.
Then Chameleon, one of Bugsy's faves. Lately I've been blessed to be the Chameleon several times in a row. It's so fun when I can figure out what the keyword is based on everybody else's clues. That's how I can escape even if I'm nailed as the chameleon.
Wednesday 5/13, 2020
Tuesday 5/12/20
I think I missed playing a game this day. Oh well, the later Friday Family Game Night when we played four games makes up for it. 
Monday May 11, 2020
I bought this book below when it was first released. Now it's out of print, sadly. I'm so glad I got a copy when I did. It was time to revisit the truths in the book because of some comments I've heard the kids say. It's about Weston A. Price, the dentist, who discovered what a healthy diet really is by traveling the world and studying the diets of healthy indigenous cultures who had no cancer, tooth decay, or birth defects. It's not just about eating vegetables. A great picture book to introduce children (and adults) about Dr. Price.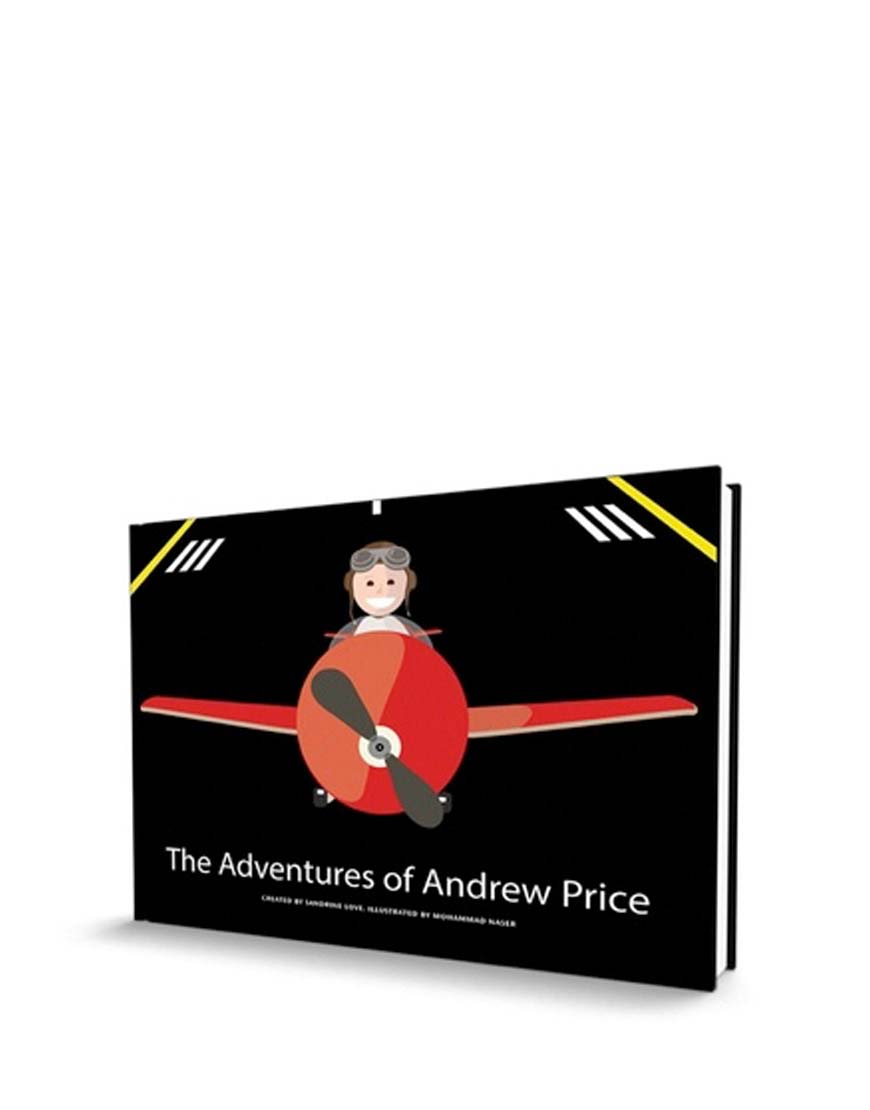 To enhance our current reading of all the Tuttle Twins books, we played the new card game. One of the kiddos was being a stinker and sabotaged the game by playing "the end is near" card on his first turn, which basically ends the game. So yeah, the metagme was not great here. I'm putting my thinking cap on to figure out how to get him (all of them, really) more excited about this game. It's a great learning game.
Sunday May 10, 2020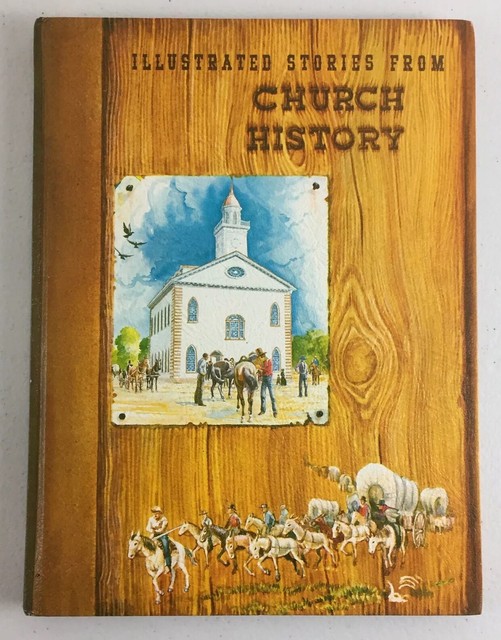 I picked up this family history board game at Goodwill for less than $3. It came in real handy on this day, which was Mother's Day. We connected with my parents and mother-in-law and almost all of my kiddos, 6 out of the 7 of them, on Zoom to play it. (Later I got to hear from the seventh.) This was a special Mother's Day treat for the two grandmas, and me. I adapted it to playing it online. We ditched the board and just used the question cards. It was fun to see if we could have a meeting of the minds about "Who in the  family would make the best pilot?" "What was your parents' favorite leisure activity?" "What is your father's favorite nickname for your mother?" I hadn't ever stopped to think what my husband's fave nickname is for me. I was surprised to find out that two of my older boys knew. I love it when I find unique board games like this at thrift stores.
Saturday May 9, 2020
These ValueTales books bring back a lot of nostalgia for me. I read them as a kid in the library at my elementary school with the accompanying cassette tape tp listen to using the ginormous headphones. So now when I read them aloud to Bugsy, and sometimes the others, I get happy memories. 
Friday May 8, 2020
The above book is hilarious. I love the play on words about the two famous artists, Picasso and Matisse, who actually knew each other. 
I played the two games below with two other couples online for date night over zoom.
We played the online version of the one above, The Game of Things. I test drove it with the kids earlier in the day to see how it works online. You can try it out too, here. Just go there and create a code, and then share the code with your distant friends. Tell them to click on "join game" and enter your virtual game room with the code.Then you can view the same screen, miles apart. Then talk through phone or video chat to play. There's a bit of downtime while one person makes a choice, when the rest of the players can chit chat. Just remind the chooser to click the arrow when done choosing so you don't get stuck waiting forever. A great party game! It was great for a date night! This is another game you can easily DIY. Read the rules here and get questions here. 
That game was just the appetizer. Then we played the one below for the  main course.
It's Therapy! I was the game master the previous Monday with two of my scholar children and their scholar peers. This time I got to actually play. (The backstory behind me and this game is here.) It's also a great game for date night. I learned to trust one of my friend's husband's opinion's more about what his wife thinks, which I will do the next time we play this together.
Thursday May 7, 2020
I'm not sure if I like this book. 
This is a game I normally wouldn't get, because I'm not into werewolves. But my two scholar children got this game as a fun, end of year, last day of class treat for their Pyramid Scholar Project class, since it had to go online and the normal stuff didn't happen. It was interesting to watch them do it. 
Later we played the game below with all three kiddos at home, the two scholars and my love of learner. Apples to Apples is one of the best games ever. I just love the color red on these cards, it looks so bright and juicy like a shiny apple that I just want to eat them!
Wednesday May 6, 2020
Another day where I don't remember what game we did. I made up for it the next day with two games!
Tuesday May 5, 2020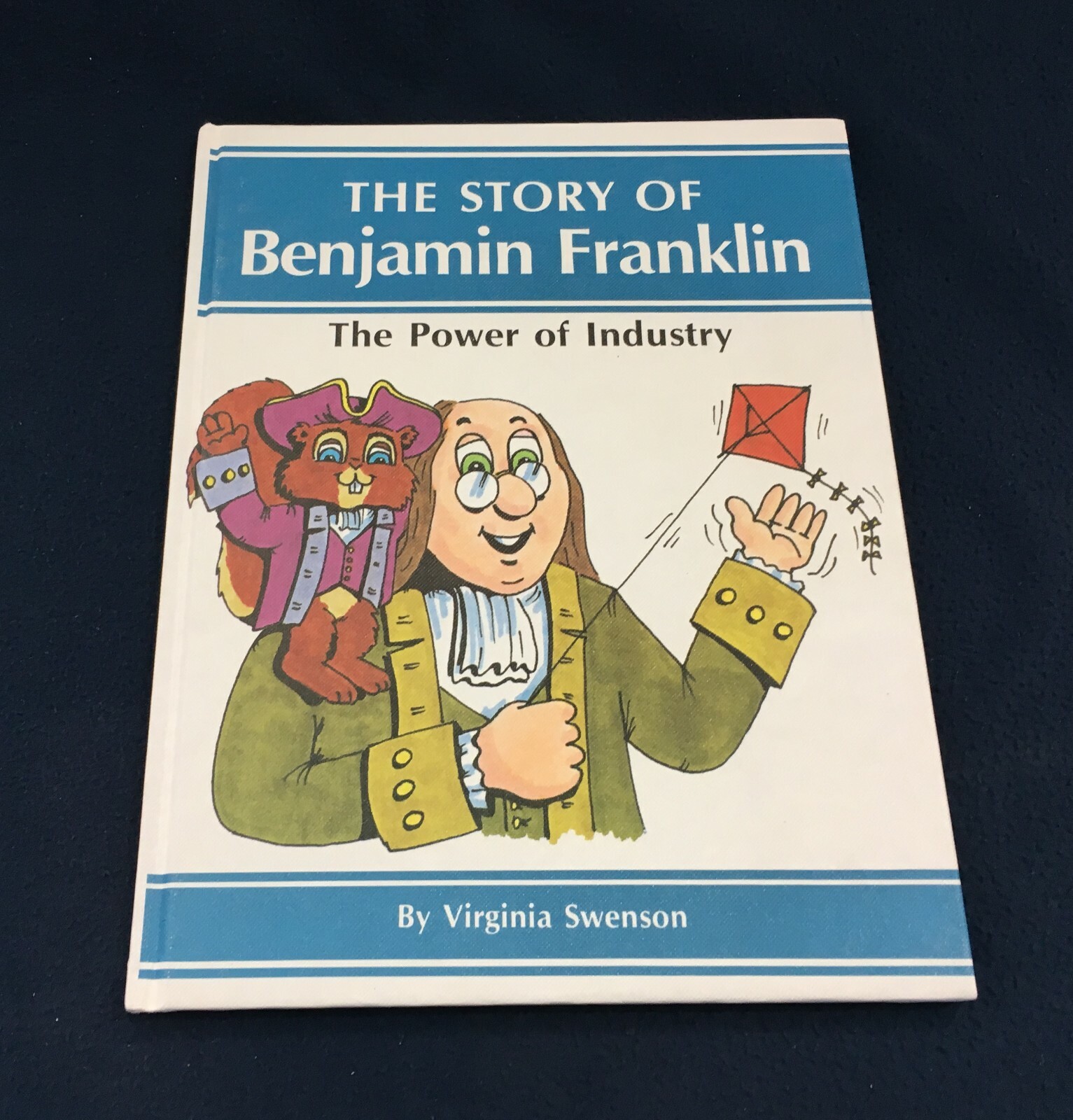 At some point along here we played a game with our gameschooling friends, remotely over Zoom. I'll just say it was this day, and call it good. I read the above book and we played Say Anything in a Quiplash format. That's where you ask a  good "conversation starter" type question. It's a race for the first two people to answer, by typing into the chat box in Zoom. I read the answers aloud without the submitter's name attached. Then everybody votes for the best answer. The winner gets a point. First person to five points wins! Another great DIY game. Find sample questions here from the actual game, 
and here's a PDF of good conversation starters that would work well for the game.
.