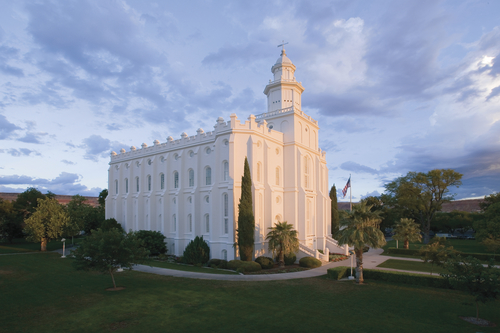 This week in the Come Follow Jesus scripture reading assignment, I am reading about the dedication of the Kirtland Temple. It's amazing that God poured out so many blessings upon the heads of the early Latter-day Saints. Many people saw angels. Many felt an outpouring of the Holy Spirit akin to the day of Pentecost. Moses, Elijah, and Elias came to Joseph Smith and Oliver Cowdery and conferred upon them specific keys of the priesthood. It was a beautiful, glorious, amazing time. It's easy to think "Wow, that's cool, I wish dramatic stuff like that happened now."
One of the discussion questions for the assignment is "How has He manifested Himself to you in the temple?" When I considered that question, I thought about my own life. I thought about stories I have read. None of what I considered is as dramatic as what happened at Kirtland, nevertheless, they are important and tender experiences, too personal to share here.
We don't have to see Jesus in the temple to feel that He is manifesting Himself to us. Sometimes He manifests Himself in the form of bringing into our life a new friend who we meet at the temple, or even an old friend. Someone to bless us with a much needed blessing. Sometimes we are blessed with certain thoughts, feelings and/or answers to help us on our journey. Sometimes, we might be healed. Such is the case with my story for today. It's a dramatic healing! The story is called "After Four Hundred Names" and it's by Jon B. Fish. It's about a young boy who received a healing for a fresh wound after being baptized as proxy for 400 names. Go here to read the whole story. It's wonderful! It just makes me wonder, what blessings might we receive, personal to each of us, after doing such dedicated work in the house of the Lord? It's time to renew our focus on temple service and find out!
If you like this story, you will love my collection of stories in my Celestial Family Devotionals Ebook. Go here to get it. It's full of links to scriptures, songs, stories, and poetry to celebrate each day of the year!