Here's a roundup of some fun Valentine resources I've discovered or made myself: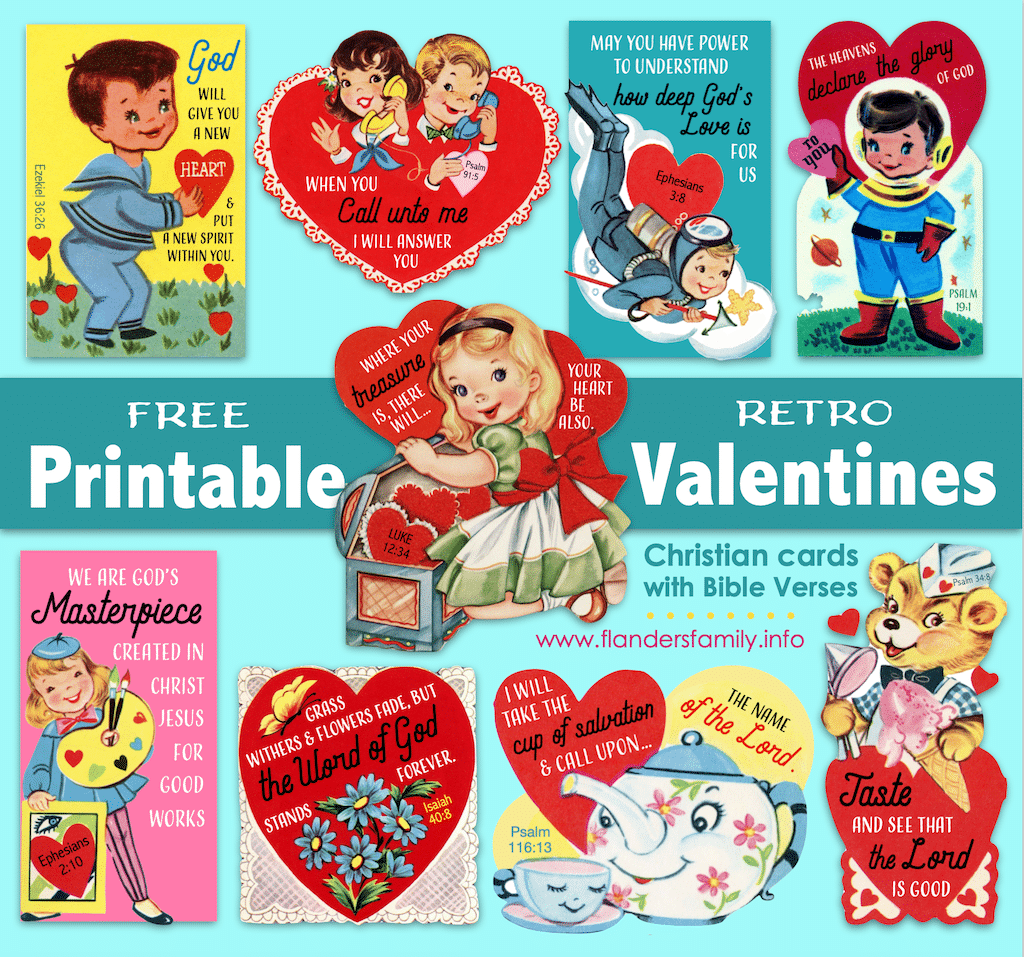 -these vintage Valentine cards, shown above, from Jennifer at flandersfamily.info are oh so adorable! I just can't get over how cute these are!
-gospel-themed Valentines, also by Jennifer of flandersfamily.info, over here. How smart she is to use Valentine cards to spread God's love!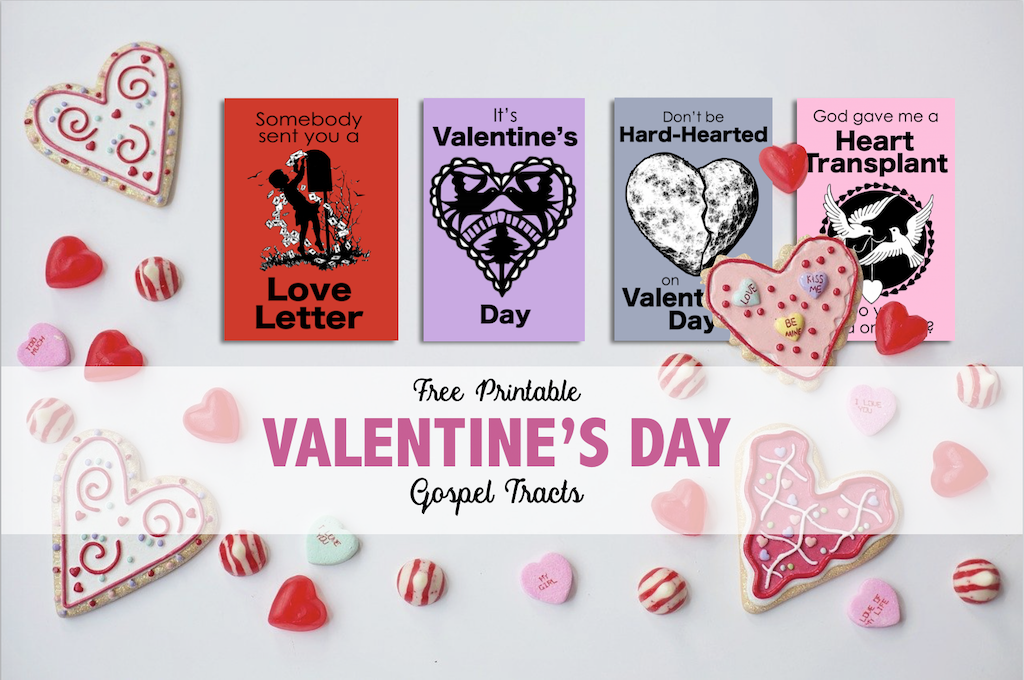 -Jennifer also has a fun Happy Valentine's Day banner here. I've got it hanging in my living room across a window. It's so festive!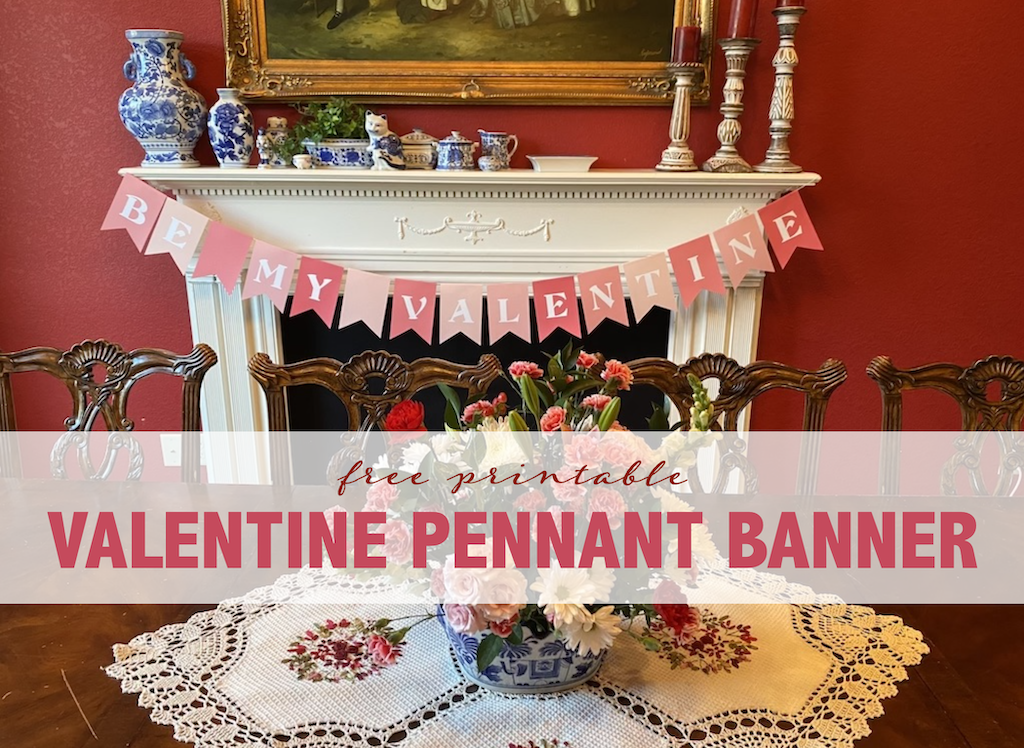 -I've got a PDF of some Valentine's themed games to play with friends at the bottom of this blog post here. You can read the post to learn directions for playing a game based on the picture book below, then click on the link at the bottom to download the PDF. Some of the games are best to be played by couples but others can be played by any assortment of friends and family. I'm playing these games this month on two separate date nights, one over Zoom and one in person. I'm so excited!
-my Family Devotionals ebook has some cute songs, poems, and stories related to love, friendship, and Valentine's Day in the February section. Go here to get it.
-Here's my post I wrote years ago full of 10 married date night ideas for Valentine's Day. It includes wise words of wisdom from veteran homeschool mom Diane Hopkins of what to do if you've been disappointed in past year's Valentine's Days. Be proactive and don't let it happen again! You have the power!
-some amazing heart-themed hairstyles are over here. I don't have any little girls around here, but if I did I'd be having fun with these styles.
-I've got some movie recommendations here in my list of Valentine Date Night ideas, under point #3. This year I'm watching "Letters to Juliet" after hearing Ramona Zabriskie recommend it.
-the sweetest married romance ever is described in the prequel to Anne of Green Gables, involving Anne's parents. Read my review here. You know you've always wanted to know who Anne's parents were, so go read it, then share with your husband how cool the married romance is!
-April Perry of the powerofmoms.com has a great post here about how to customize your Valentine's Day celebration to fit you and your family. She calls it "We love to be a family day." I love her assurance that you don't have to have this day be right on Valentine's Day or even in February. It doesn't have to take a lot of money, crafts, or decorations.
Do it after you've brainstormed to make your activities fit your family's budget of time and money. Ever since I heard that the Gill and Kelly Bates family has a family Valentine's party and calls it their "I love you day!" celebration, I've had something special for the family, even if it's just a special dinner and a game to focus on on family love. Our celebration doesn't involve drawing names for a gift, singing or dressing up like theirs does, but that's OK. Every family's party can be different.
For this year, we are celebrating our family I love you day on Sunday the 13th. We are going to play a game in Zoom with the out-of-nest kids and grandma in person. Then we will play the Mr. Rogers card game with just those who are here in person. I review the game here. One of the actions involved in the game is to pay your neighboring player a compliment or do an act of service. Perfect for Valentine's Day, eh? I think so.
-my sugar-free chocolate recipe (or "carob-ate" in my case) is over here
-a recipe for sugar-free, gluten-free "sugar" type cookies is linked here
-Need ideas of what to say to your husband on a Valentine card? Ramona Zabriskie has a cute video below about romance in marriage. Hint: show it to your husband to give him some ideas too!