I started a homeopathy study group! We are studying the course called Gateway I to Homeopathy by Joette Calabrese. Yay! After first learning about practical homeopathy as taught by Joette about three years ago, and then listening to her podcasts for three years, I am finally, officially, one of her students.
Thank you to my friend Heidi V. for introducing me to Joette's resources! You planted a seed, Heidi, that has grown and multiplied as I am passing on the news of Joette's resources to many others.
So once a week I gather with over 15 women in person and over Zoom to learn about this amazing medicine. It's so fun! I love these women and I love homeopathy. I am so excited to have embarked on this journey. I love meeting with these women weekly and learning about this most powerful medicine. It is truly the medicine that everyone wants. It works, it works quickly, and it has no side-effects.
You can read these healing stories about using it:
-for dealing with tremendously itchy skin from bed bugs here
-for dealing with excruciating foot pain that came from a mysterious source as I stood looking at a cactus in AZ
-for dealing with flu that made me feel the worst I've ever felt in my adult years
-for preventing the rest of the family from getting COVID when one of my family members tested positive for it
-to heal intense bruising, using Arnica gel
Do you too want to learn more about homeopathy? After years of being a mom and working with different modalities to facilitate healing of my children, I find that homeopathy is most often more effective than allopathic medicine, and even most often more effective than herbs and essential oils. Those other modalities still have their place so I use them occasionally. Here's a case of itchy skin where I found an essential oil helped me more over homeopathy.
I highly recommend you read the above book by Dr. Dorothy Shepherd. She tells stories of people being healed with one dose of homeopathy. It all started with herself. She grew up with her mother practicing homeopathy on her. She decided to pursue allopathic medicine as a young woman. Eventually, however, she was converted to the wise homeopathic ways of her mother. As a medical student, She found herself being healed from the effects of a bee sting with one dose of the homeopathy remedy Apis, which relieved the tremendous swelling and pain in minutes. Then, she got a horrible sinus infection and was healed with homeopathy again. She went on to experience and collect many more powerful stories of healing with homeopathy, so she put them in several books, including the one above.
So far, I have found her explanation of homeopathy to be the best. She explains that all of universe is governed by laws, even our health. (I agree. President Russell M. Nelson has a BYU speech all about that here.) She cites the example of the woman in New Testament times who had an issue of blood that could not be healed by any physicians and says we have not proceeded much from that time. Then she laments that in modern times, most physicians spend more time focusing on tests, procedures, and gadgets (and may I add DRUGS) more than the patient.
As she says, "Laboratory tests are regarded as of more importance than the individual, and observations at the bedside of the individual are rarely carried out nowadays. And yet laws exist to guide the physician how to treat the sick person; but unhappily they have never been officially recognized."
What is the first law for physicians to recognize?
It is the Law of Similium, or Law of Similars, as she explains, in the aforementioned book:
"Any substance, it may be of animal, vegetable or mineral
origin, will produce certain reactions or symptoms, if given to the
healthy individual for a long enough period…these self-same symptoms, if found in a sick person, would be removed or cured by the medicinal substance
which produced them in the healthy individual. "
Wow! I love it! It reminds me of what The Book of Mormon Another Testament of Jesus Christ says in Alma 46:401-41:
"And there were some who died with fevers, which at some seasons of the year were very frequent in the land—but not so much so with fevers, because of the excellent qualities of the many plants and roots which God had prepared to remove the cause of diseases, to which men were subject by the nature of the climate—But there were many who died with old age; and those who died in the faith of Christ are happy in him, as we must needs suppose."
Yes! God has prepared "many plants and roots" to remove the cause of disease. Those plants and roots are captured in homeopathy remedies. Even one dose of these remedies can be magic! I've seen it! I'm learning all about it and I urge you to do so as well. You can read Magic of the Minimum Dose for free here.
You can also learn from Joette's Quick Start Guide here. These are truths for every mom to know!
Watch the video below for an introductory "how" and "why" to study homeopathy. It's part of the Quick Start Guide.
Then here's how to use essential oils with homeopathy.
I also love that Joette recommends this book by Dr. Robert Mendelsohn, How to Raise a Healthy Child in Spite of Your Doctor. I bought it years ago when Diane Hopkins of lovetolearn.net recommended it. You can read that for free here.
Happy healing everyone! May every mom learn to be empowered to be Dr. Mom in her own home. As Joette says in the video at the bottom of this post, homeopathy puts you in control, saves you money, and contributes to your mothering legacy as you nurture robust health in your children. It also provides intellectual stimulation.
Dr. Shepherd said, "I must admit that homeopathy has never let me down. Homeopathy is a life-long study. It requires the burning of the midnight oil, but it is worthwhile."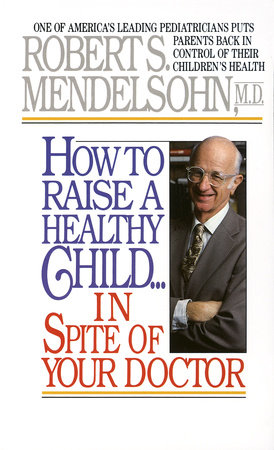 Here are timestamps for the video:
0:59​ Curing and caring for our family
6:28​ A wonderful legacy
9:01​ A cure for any sickness of all ages
16:35​ Treating colds
19:56​ Remedies worth having all the time
24:28​ Essence of motherhood
Be sure to check out all the information available for free on her website: http://joettecalabrese.com/
Whatever condition you have, do a search for it on her site and chances are, you will find homeopathic help for it.